Russian State-Owned Defense Bank Acquires Troubled Lenders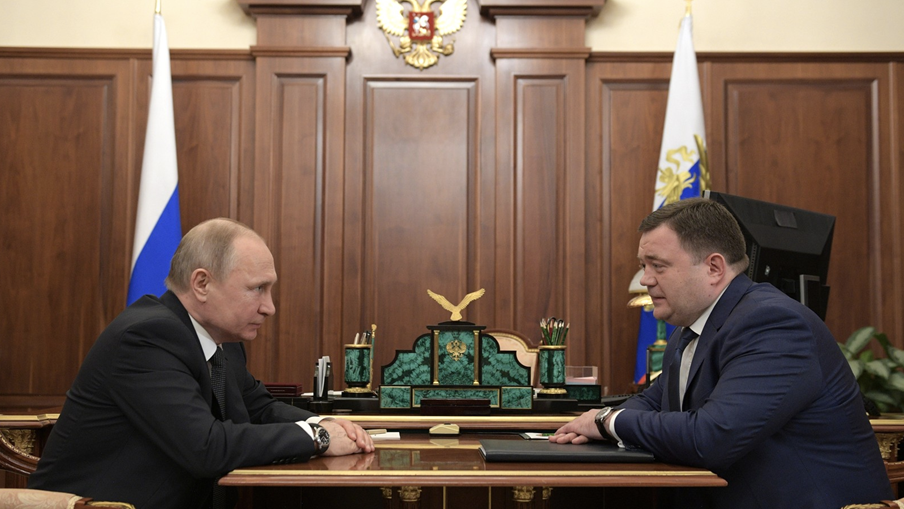 Promsvyazbank chairman Petr Fradkov (right) meets with Russian President Vladimir Putin in 2019. (Source: Kremlin.ru)
By James Disalvatore
Tuesday, June 8, 2021
Promsvyazbank (PSB), a Russian state-owned bank chosen in 2018 to service the country's defense sector, has scooped up a number of troubled lenders in recent months, Kharon found.
PSB on May 1 announced it had completed a merger with Roscosmosbank, which had provided financial services to the Russian space sector. The move would increase total capital by RUB 33 billion (about USD 450 million) and strengthen ties between the lender and the state company in charge of space exploration, PSB said. The announcement came days after the Russian central bank said PSB would take over the regional bank Moscow Industrial Bank (Minbank). And last year, PSB merged with Svyaz-Bank, which had been struggling since the 2008 financial crisis.
At a conference last week for PSB branch managers and regional directors, chairman Petr Fradkov discussed the bank's strategy, including the recent acquisitions, as well as plans for the upcoming year. The mergers with Roscosmosbank and Svyaz-Bank occurred "in the shortest possible time, which allowed us to significantly expand our client base," Fradkov said. "We also continue to strengthen our position as a pivotal bank for the OPK [military-industrial complex]."
Over the course of the next year, PSB plans to digitize its offerings across all business lines and continue its support for the Russian defense sector, with a special focus on interacting with defense ministry employees and law enforcement agencies, Fradkov told regional managers.
In the time since the Russian government took over the bank and directed it to handle the defense sector, PSB has increased its financing of the military-industrial complex by eight times, Fradkov said last month, in remarks at the military academy of the Russian army's  general staff. The bank pulled in RUB 8.3 billion in net profit for the first quarter of 2021, an 18 percent increase from the same period last year, according to an earnings announcement. 
The bank provides financing for 65 percent of all state defense purchases and it has a goal of increasing its market share to 70 percent by the end of 2021, a PSB executive said in an interview with Komsomolskaya Pravda, a Russian media outlet, published last Wednesday.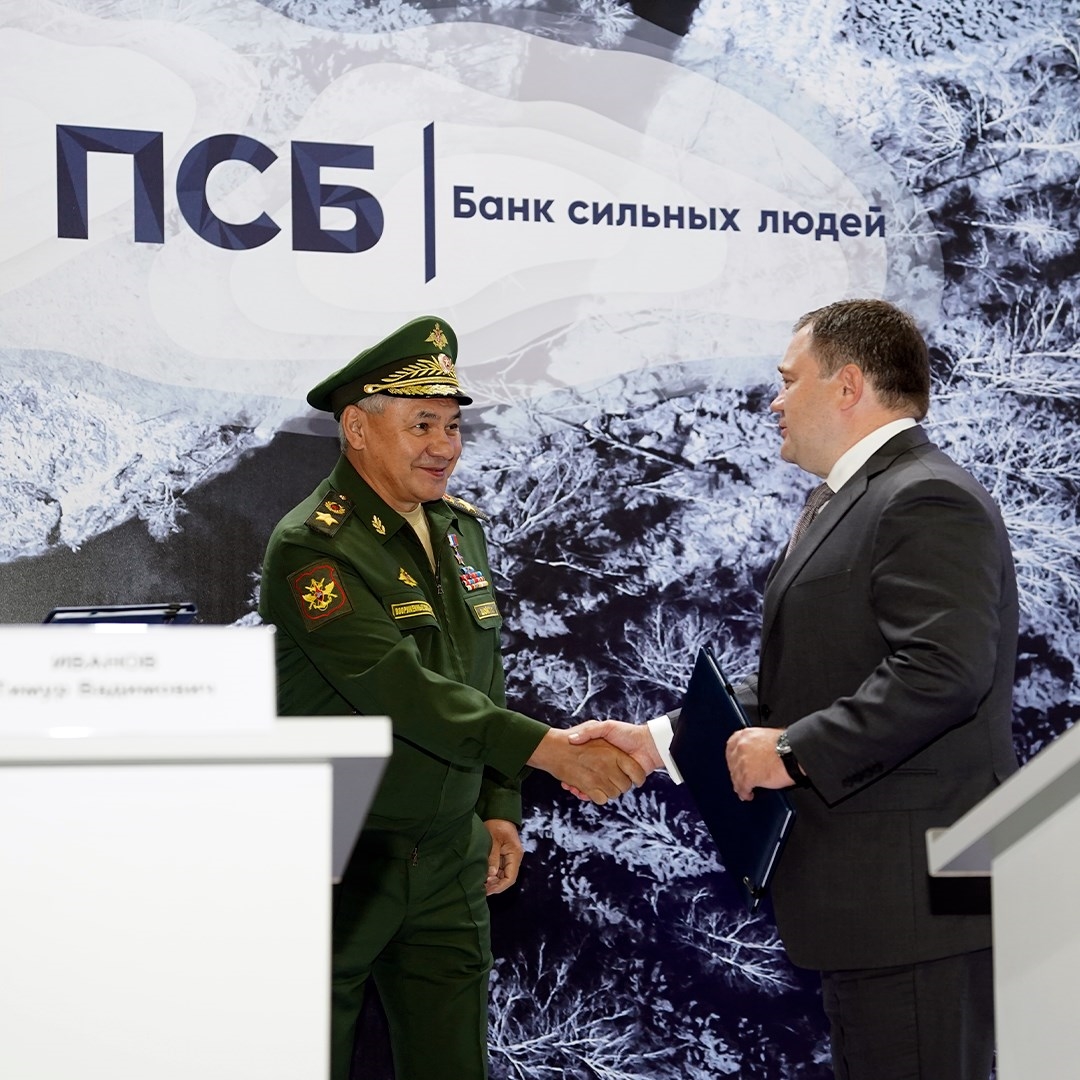 The Russian central bank also pushed along PSB's acquisition strategy, having announced in November 2020 that PSB would take over Roscosmosbank, which had been undergoing "rehabilitation" since 2015. 
Roscosmosbank originated as a private lender called Fondservisbank that specialized in providing banking services to enterprises and organizations of the military-industrial complex and high-tech industries. Novikombank, a Russian defense-focused lender under U.S. debt-financing restrictions, was initially an investor in Fondservisbank's rehabilitation, but Roscosmos took over that role in November 2018, according to a report by Interfax. 
Minbank, meanwhile, was taken over by the Russian central bank due to an inability to independently solve its financial problems; the central bank allocated RUB 128.7 billion for the additional capitalization of the credit institution. PSB is acquiring Minbank, but "problematic and non-core assets" will instead be transferred by Aug. 1 to the Trust Bank group, Interfax reported in late April, citing a statement from the central bank.
As a result, PSB will receive a "clean" bank with working high-quality assets in excess of RUB 200 billion, which do not require additional formation of reserves, the bank told Russian outlet RBC. "The deal will not require cash from PSB," the bank said.
PSB formally merged with Svyaz-Bank in May 2020, after receiving shares in the lender formerly held by VEB.RF in late 2019. VEB.RF, which has been subject to U.S. debt-financing restrictions since 2014, took control of Svyaz-Bank during the 2008 financial crisis, and had spent years trying to figure out how to shed itself of the asset, according to a report by Vedomosti. The acquisition brought PSB into areas of Russia in which it didn't previously have a presence, a PSB executive told TASS in July 2020.
Fradkov, the bank chairman, said  PSB "achieved the planned indicators" of business growth and profit in 2020 "despite the new economic conditions." 
"The bank is ahead of the average market rates, and our task is to ensure that this growth is accompanied by high efficiency and a uniform quality standard for the entire federal network of the bank," he said.
---