By Abby O'Keefe & Kharon Staff
October 27, 2023
---
A key Hamas financier sanctioned last week by the U.S. Department of the Treasury has been linked to a global network of enterprises, including a company in Sudan at the center of Hamas's global asset holdings and investment portfolio.
Abdelbasit Hamza Elhassan Mohamed Khair, who was sanctioned on October 18, has been operating development, investment and trading companies based in Sudan, Türkiye, Spain, and elsewhere in Europe and the Middle East.
One of the companies he manages is Agrogate Holding, which was sanctioned by the U.S. government in May 2022 "for being owned, controlled, or directed by, directly or indirectly, Hamas." The Israeli government also sanctioned Agrogate in August 2022 for its ties to Hamas investments.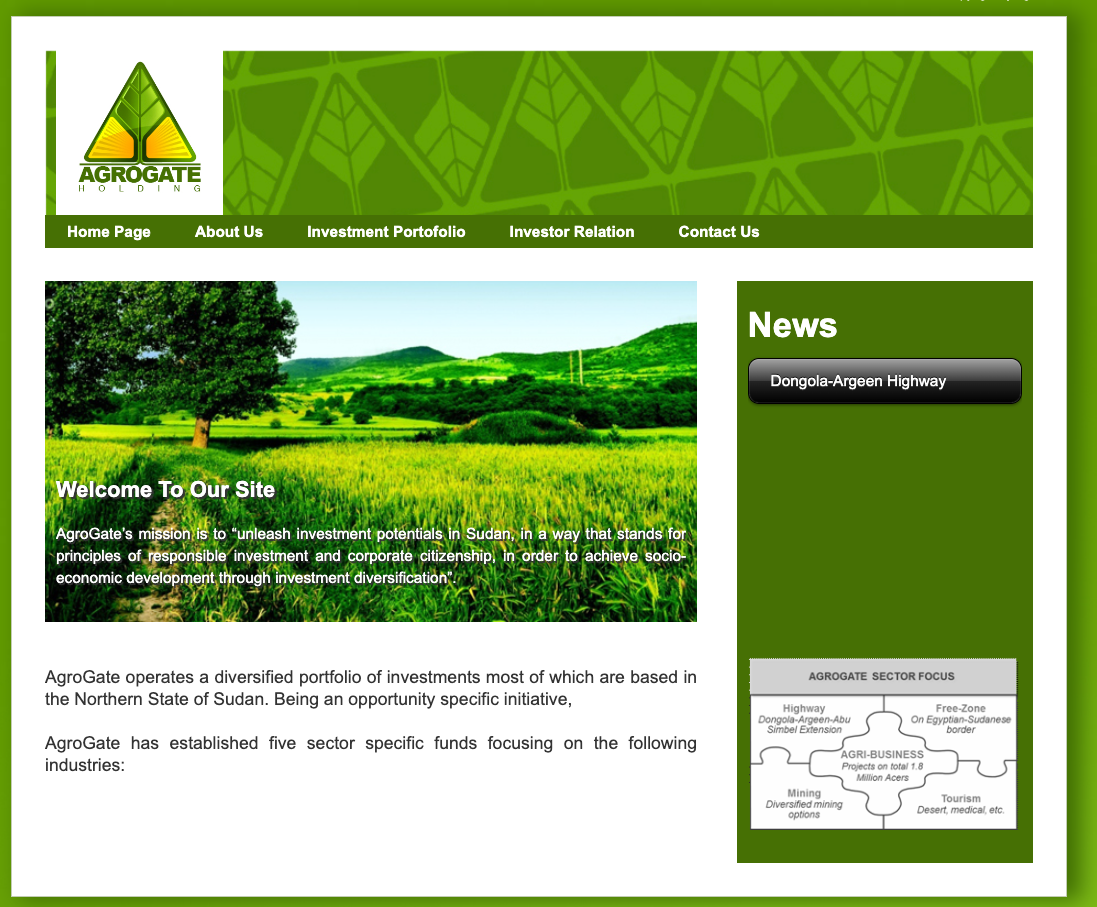 Hamza is also the chairman of the Sudan-based Al Zawaya Group for Development and Investment, which was sanctioned on Friday by the U.S. government. 
In 2009, Al Zawaya Group was awarded a Build, Operate, and Transfer (BOT) contract for the Dongola Argeen Highway Project — a 40-year initiative to build a 360 km highway connecting Sudan and Egypt, with an estimated cost of $500 million. Al Zawaya Group subsequently established Agrogate Holding — the sanctioned Hamas front — to carry out the project.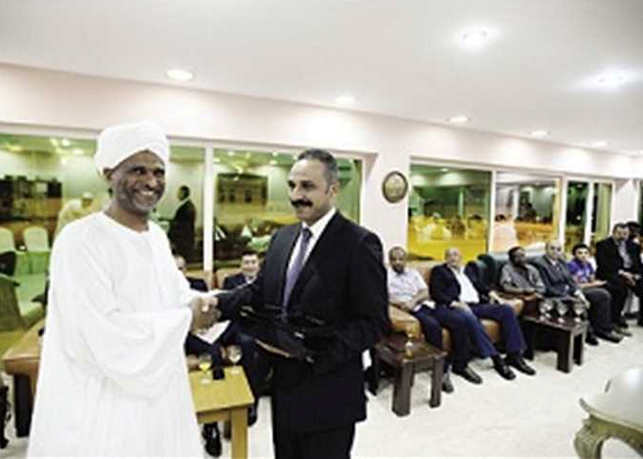 The Treasury Department said it sanctioned Hamza for his role in laundering money and generating revenue for Hamas through a network of large companies in Sudan. The sanctions follow Hamas's unprecedented October 7 terrorist attack against Israel.
Hamza was involved in the transfer of nearly $20 million to Hamas, including money sent to Mahir Jawad Yunis Salah, a senior Hamas financial officer that was designated as a Specially Designated Global Terrorist (SDGT) in 2015, the Treasury said.
Under Sudan's Former Leadership 
Since at least 2013, Hamza has been identified as a key Hamas financial facilitator in Sudan through a network of companies that moved funds through international bank accounts, according to media reports. 
According to a 2021 Reuters report, Hamza was an ally of Sudan's former president Omar al-Bashir. Under his rule, Sudan was a permissive jurisdiction for Hamas leaders and operations, and a designated State Sponsor of Terrorism by the U.S. government until 2020.
In 2021, following the removal of Bashir from power, Sudanese authorities reportedly took control of Hamas's assets in the country, which included companies owned by Hamza that officials said were part of Hamas's global money laundering and terrorist financing umbrella. 
Hamza was also sentenced to 10 years in prison for corruption. Sudanese authorities said Hamza had up to $1.2 billion in assets in his name, Reuters reported. 
Despite these measures, Hamza's business network and support of Hamas continued. 
Global Ventures 
Hamza also manages Zawaya Gida Ticaret Limited Sirketi and Al Zawaya Group for Development and Investment Sociedad Limitada, which are based in Türkiye and Spain, respectively. The Treasury Department sanctioned the Spanish company on Friday.
Al Zawaya Group, the parent company of the Agrogate Holding, also operates other subsidiaries and investments in Austria, Cyprus, Egypt and Sudan, according to corporate records and company websites. 
Last week's designations included individuals that operate an extensive global Hamas investment portfolio that includes publicly-listed companies, subsidiaries, and affiliated companies, with hundreds of millions of U.S. dollars in assets.
This week, the U.S. and several Middle Eastern countries met in Riyadh as part of the Terrorist Financing Targeting Center (TFTC) to discuss ways to target a "secret" Hamas investment portfolio that is believed to be worth up to $1 billion, CNN reported. 
The meeting, which was held on October 23, included members of the Gulf Cooperation Council: Saudi Arabia, Qatar, Kuwait, Oman, Bahrain and the United Arab Emirates.
Brian Nelson, Treasury's Under Secretary for Terrorism and Financial Intelligence, said at the TFTC meeting in Riyadh that the U.S. and its allies in the Middle East are "united in stopping terrorist financing."
"Hamas financiers have long enjoyed unimpeded access to many jurisdictions and likely their financial systems as well. We need to better understand these networks, and more importantly, stop this activity if it is occurring in our jurisdictions," Nelson said.