Sanctions Against Russian Research Institutes Reveal Supply Chain Dependencies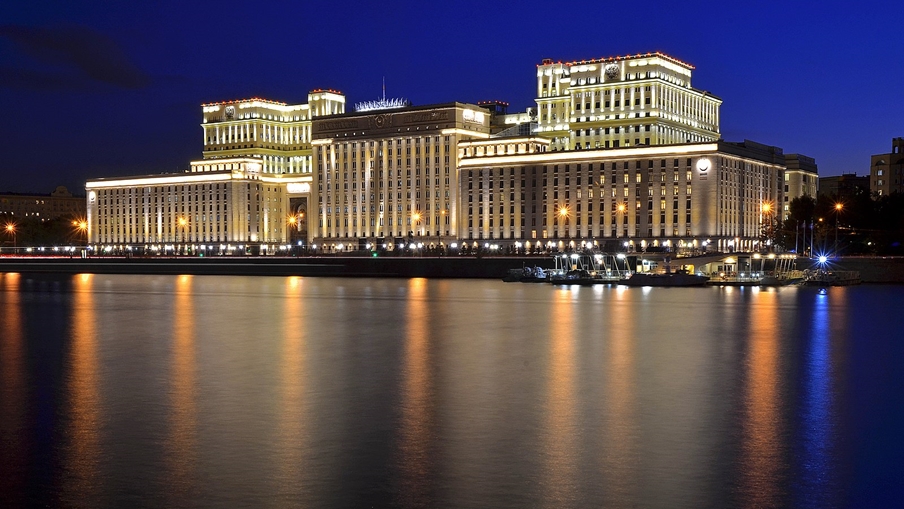 The Russian Defense Ministry's headquarters in Moscow (Source: Wikimedia Commons)
By Abigail Buhrman
Tuesday, July 6, 2021
The Scoop: Laboratory equipment and technology appears to be a key supply chain vulnerability for Russian chemical and biological research institutes based on the reactions of research institutes to sanctions imposed on them this spring by the U.S. State Department for their involvement in Russian chemical weapons research and development.
As the State Department sanctioned the scientific institutes, the U.S. Commerce Department placed restrictions on exports to more than a dozen entities, citing their role in proliferation activity for Russian weapons of mass destruction programs. Though the Commerce Department didn't specify the nature of the proliferation activity in its announcement, the entities subject to the export restrictions appear to be suppliers of lab equipment and other items to the sanctioned research institutes, according to a review by Kharon.  
We ourselves have become very toxic: Femteko LLC, one of the companies added to the Commerce Department's export controls list, is struggling under the restrictions, Andrey Mezinov, its sole shareholder and director general, told Russian media outlet RBC in March. 
"Some of our partners have already refused to work with us," Mezinov said in the interview. "Because of the toxicity of the products we are accused of supporting, we ourselves have become very toxic. Just like chemical warfare agents." He believes it will be necessary to restructure the business and establish ties with China. 
About 75 percent of the products supplied by companies listed by the Commerce Department have no domestic analogue, according to an analysis by Fontanka.ru, a Saint Petersburg-based investigative media outlet. "Large suppliers have come under sanctions, and now we have a lot of things that will collapse," an unnamed representative of a company importing lab equipment said to Fontanka.ru. "We have no replacement for foreign equipment."
As a result, the measures announced by the U.S. will speed up and intensify a process to substitute imports with domestic products, a representative of the Russian Ministry of Industry and Trade said at the time in response to a request for comment from RBC. "The money that was used to pay for imports will remain inside the country and will go to salaries of employees and the development of new technologies and industries," the ministry said to the outlet.

Procurement continues: Defense institutes nevertheless continue to seek foreign lab equipment, Kharon found. 
The State Research and Test Institute of Military Medicine (GNIII VM), which was not sanctioned by the U.S., is requesting chemicals and lab equipment produced by U.S. and European manufacturers, according to tenders published as recently as early June. 
GNIII VM has coordinated with a unit of Russian military intelligence (GRU) that was connected to the poisonings of former Russian spy Sergey Skripal and others, and an attempt to poison arms dealer Emilian Gebrev, according to a report by Bellingcat.
---