Sanctions Removed From International Criminal Court Investigators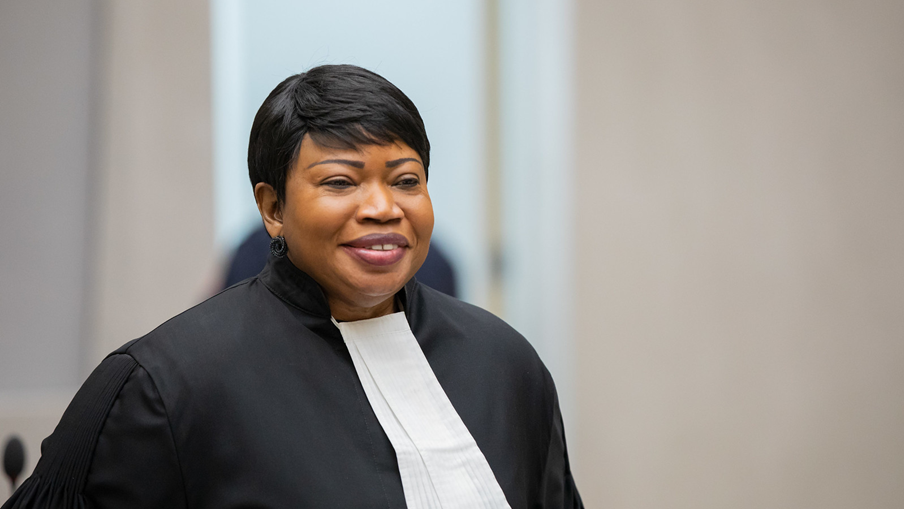 Sanctions were lifted from Fatou Bensouda, the chief prosecutor of the International Criminal Court. (Source International Criminal Court)
By Samuel Rubenfeld
Friday, April 2, 2021
President Joe Biden reversed one of his predecessors' most controversial sanctions decisions, revoking an executive order and removing designations associated with the International Criminal Court (ICC) and two of its chief investigators.
Sanctions were lifted from Fatou Bensouda, the outgoing chief ICC prosecutor, and Phakiso Mochochoko, a senior ICC official, the U.S. State Department said. A separate 2019 policy imposing visa restrictions on certain ICC personnel was also terminated, the department said.  Bensouda's successor, Karim Khan, takes office in June.
The Trump administration last year had issued an executive order authorizing sanctions against the ICC, which investigates and prosecutes cases of war crimes and genocide, over its probe of U.S.-led forces in Afghanistan. The U.S. move was met with international condemnation. 
The U.S. "continues to disagree strongly" with the ICC over the Afghanistan investigation, as well as a probe of Israeli acts in the Palestinian territories, said Secretary of State Antony Blinken. "We believe, however, that our concerns about these cases would be better addressed through engagement with all stakeholders in the ICC process rather than through the imposition of sanctions," he said.
The ICC welcomed the decision to revoke the executive order in a social media post. Silvia Fernandez de Gurmendi, president of the ICC's Assembly of States Parties, expressed her deep appreciation in a statement, saying it will contribute to strengthening the court's work. 
The revocation came days before the Biden administration would have had to defend the order in court, according to a report by Just Security. Days after the new administration took office, a State Department representative had said the ICC sanctions were under review, Reuters reported at the time. In February, 80 organizations, including human rights groups, religious organizations and academic institutions had called for the Biden administration to repeal the ICC sanctions. The Trump administration had repeatedly condemned the court and opposed its actions, including on the situations in Afghanistan and the Palestinian territories. 
Neither the U.S. nor Israel are parties to the court, which is governed by the Rome Statute. The U.S. maintains "our longstanding objection" to the ICC's efforts to assert jurisdiction over personnel of non-party states, Blinken said, adding that the U.S. is encouraged that parties to the Rome Statute "are considering a broad range of reforms" to help the court achieve its mission as a judiciary of last resort for punishing and deterring atrocities.
This week, in separate cases, the ICC's appeals chamber affirmed the conviction of Democratic Republic of the Congo (DRC) warlord Bosco Ntaganda and the acquittal of former Ivory Coast President Laurent Gbagbo.
---