Saudi Arabian Bank Penalized by U.S. Treasury Over Transfers to Sudan, Syria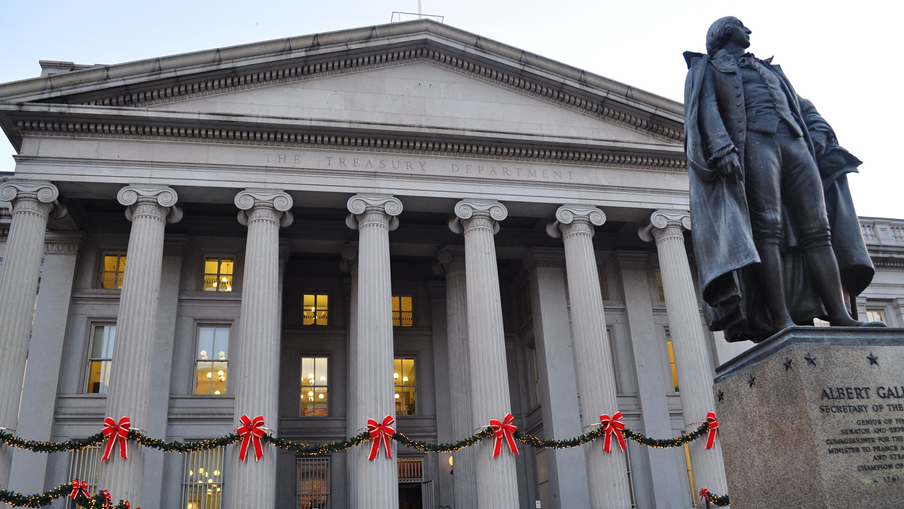 (Source: U.S. Department of the Treasury)
By Samuel Rubenfeld
Tuesday, December 29, 2020
The U.S. Treasury Department on Monday announced a civil penalty on Saudi Arabia's largest bank for processing nearly USD 6 million across 13 transactions through the U.S. financial system for Sudanese or Syrian counterparties, in violation of U.S. sanctions.
The transactions, occurring between November 2011 and August 2014, were processed, "directly or indirectly," by Jeddah-based National Commercial Bank (NCB) on behalf of the counterparties, or involved goods originating or transiting through Sudan or Syria, according to a notice issued by the Treasury's Office of Foreign Assets Control (OFAC).
None of the Sudanese or Syrian parties were NCB customers, OFAC said. The transactions happened after NCB had started to implement more robust compliance measures intended to modernize and upgrade its controls, including those related to sanctions screening, OFAC said in the notice.
"This enforcement action highlights the importance of ensuring that sanctions compliance policies and procedures address both direct and indirect sanctions compliance risks, and in particular, highlights the importance of implementing strong remedial measures in response to sanctions program lapses," OFAC said.
NCB, which agreed to pay about USD 653,000 to resolve the matter, did not appear to have a public response to the OFAC penalty on its website as of Tuesday morning. The bank was one of 30 financial institutions fined last month by the Saudi central bank for violating "individual responsible finance principles," according to a media report. The fine amount was not disclosed.
The enforcement action comes amid heightened scrutiny of sanctions compliance programs; OFAC in May 2019 published a framework to help organizations with the process. Screening failures have led to several OFAC enforcement actions in recent years.
The bank didn't act with willful intent to violate U.S. sanctions law, and the bank cooperated with a U.S. investigation, OFAC said, deeming the case as non-egregious. NCB also enhanced its controls, including by replacing its board of directors and senior executives, implementing internal policies that increase transparency and sanctions compliance, establishing an anti-money laundering department and requiring due diligence on prospective account openings, according to OFAC.
NCB, which says it is the largest financial institution in Saudi Arabia, has more than 7.4 million customers and operates more than 430 branches across the kingdom, according to its website. The lender was announced last week as the settlement bank for processing the Saudi riyal on Buna, a multi-currency payment platform for Gulf region central banks and financial institutions, according to a media report. In October, NCB announced a merger with another bank that would create a lender controlling more than SAR 837 billion (USD 223 billion) in assets. The deal is expected to close in 2021, NCB said at the time.
---