Singaporean Commodities Trader Charged Over Illicit Transactions with North Korea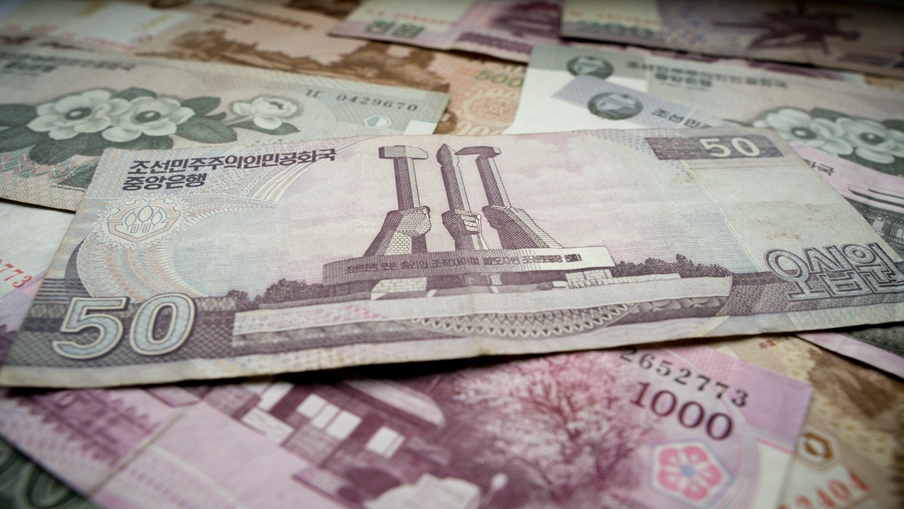 Source: Shutterstock
By Edmund Xu
Monday, June 22, 2020
A Singaporean commodities trader was charged in Singapore with document falsification as part of an effort to conceal transactions with North Korea-related entities, local media reported. 
Tan Wee Beng, who was sanctioned by the U.S. in 2018 and added to the FBI Most Wanted List after an indictment against him was unsealed, faces 20 counts in Singapore relating to the alleged sale of sugar to North Korea by a company he co-owns with family members. 
Tan is managing director and a minority shareholder of the company, Wee Tiong (S) Pte Ltd., which allegedly sold the sugar between 2014 and 2016, according to Singaporean media reporting. The payments for the sales were made to Wee Tiong (S) and to Morgan Marcos Pte. Ltd., the report said, referring to another firm Tan owns with his brother and his father. 
Malaysian national Bong Hui Ping, who is a shipping manager at Wee Tiong (S), was charged with 20 counts of aiding and abetting Tan's offenses. Bong previously held a director role at Malaysia-based Wee Tiong VS Sdn. Bhd., a trading and shipping company that was part of Tan's family business, corporate records show.
Tan also no longer owns shares in or holds a director position at Wee Tiong VS Sdn. Bhd., Kharon reported in March 2019, as part of an investigation into the family's shifting network structure in response to U.S. sanctions. Earlier reporting by Kharon focused on the family's commercial holdings.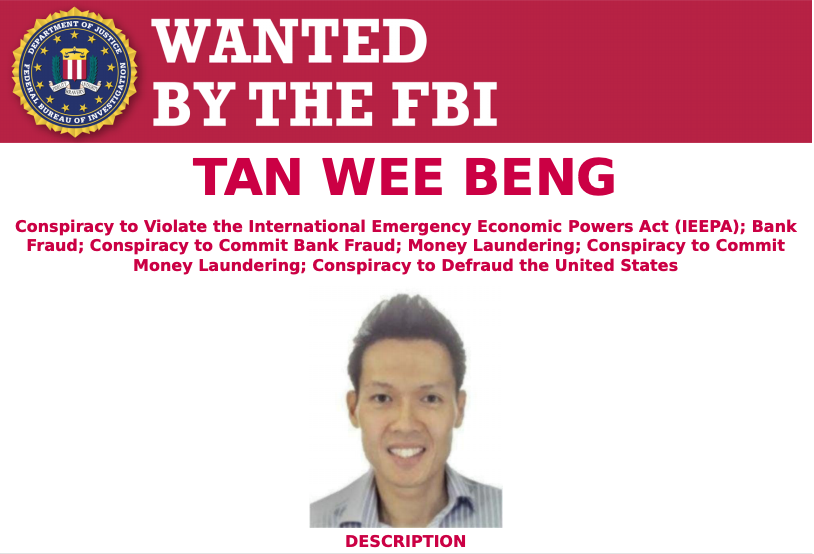 U.S. allegations against Tan and his companies, some of which date back several years, indicate he was involved in moving significant amounts of cash for North Korean banks, beyond the payments for sugar.
Tan and Wee Tiong (S), as well as a company called WT Marine Pte. Ltd., were sanctioned in October 2018 for engaging in money laundering, counterfeiting of goods or currency, narcotics trafficking, bulk cash smuggling, or other illicit economic activities involving North Korea, the U.S. Treasury Department said at the time. The indictment against Tan alleged he conducted illicit transactions totalling millions of dollars with North Korean entities, including the sanctioned North Korean Daedong Credit Bank.
Prior to the U.S. actions, Tan and his companies had sued the FBI over the then-ongoing U.S. investigation. As part of the litigation, Tan's companies released a summary of their transactions to demonstrate that the probe was harming the company's finances. 
Wee Tiong (S) remitted money in August 2017 from a Singaporean company called Yuantai Fuel Trading Pte. Ltd., the transaction documents show. Yuantai Fuel Trading was later implicated in a United Nations investigation for its involvement in a ship-to-ship transfer of petroleum to a North Korean vessel in 2018.
Wee Tiong (S) also played a role in an elaborate USD 3 million scheme to launder money for sanctioned North Korean entities, in which it conducted more than USD 280,000 in wire transfers structured to obfuscate payment origins, according to a civil asset forfeiture complaint filed by the U.S. government in November 2018. The litigation is ongoing, according to a status report filed June 15 in the case. 
In one instance detailed in the complaint, a North Korean-controlled timber company in Africa sold USD 100,000 worth of lumber to China-based Yuanye Wood Ltd., but North Korea instructed Yuanye Wood to send the money to Wee Tiong (S), rather than collecting it directly. Wee Tiong (S), in turn, could use the currency to procure goods on North Korea's behalf, according to the complaint. 
"This layered transaction allowed Yuanye Wood to pay a North Korean customer in U.S. dollars without the U.S. bank detecting the illicit payment," the complaint said.
Wee Tiong (S) also conducted more than USD 150,000 in wire transfers in November 2016 for an unidentified front company of Foreign Trade Bank (FTB), a sanctioned North Korean bank, the complaint alleged. The bank was identified by the U.S. in 2013 as "a key financial node" of North Korea's weapons of mass destruction apparatus.
FTB was also at the center of a massive indictment unsealed last month against 33 individuals who were charged with facilitating USD 2.5 billion in illicit payments for North Korea's nuclear weapons and missile program. Wee Tiong (S) was not cited in the indictment as playing a role in the FTB scheme.
---