Subsidiaries of Energy Equipment Firm Settle U.S. Allegations of Sanctions, Export Violations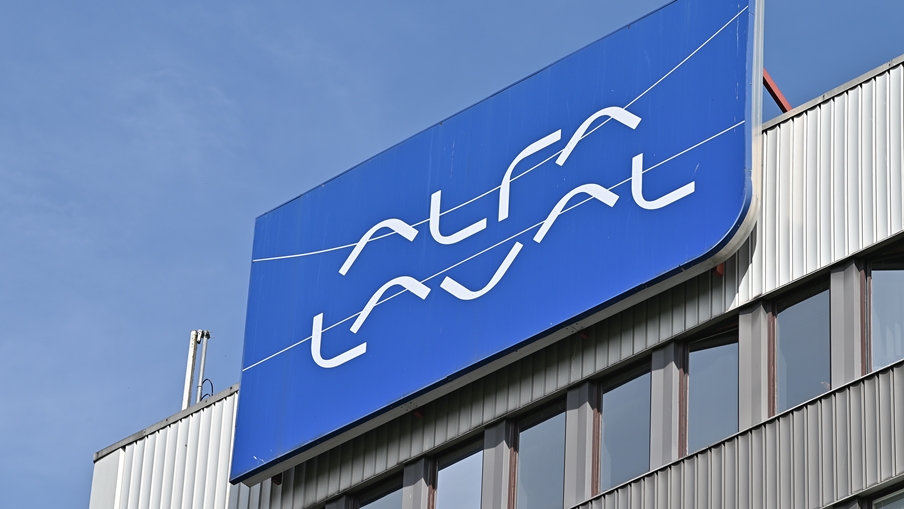 (Source: Shutterstock)
By Samuel Rubenfeld
Tuesday, July 20, 2021
Subsidiaries of Swedish energy equipment firm Alfa Laval AB reached administrative settlements this week with the U.S. government over exports to Iran that violated sanctions and export control regulations.
The subsidiaries, based in the U.S. and the United Arab Emirates, conspired with Dubai- and Iran-based companies between May 2015 and March 2016 to export storage tank cleaning units from the U.S. to Iran, according to a notice filed by the U.S. Treasury Department's Office of Foreign Assets Control (OFAC). As a result, the UAE-based subsidiary, Alfa Laval Middle East Ltd., caused its U.S.-based affiliate to falsely list a Dubai-based company as the end-user on its export documents, OFAC said.
"Exporters that facilitate prohibited transactions and falsify end users to divert goods to Iran are warned that we will find you and there will be significant costs imposed," said Kevin J. Kurland, acting assistant secretary for export enforcement at the U.S. Commerce Department's Bureau of Industry and Security (BIS).
Alfa Laval U.S. and Alfa Laval Middle East agreed to pay a total of USD 432,570 to resolve the matters before OFAC and BIS. Neither firm voluntarily self-disclosed the violations, according to OFAC, which deemed the conduct by Alfa Laval Middle East as egregious and released the subsidiary's full settlement. Alfa Laval AB did not have a response on its website as of this writing. 
A Pennsylvania-based office of Alfa Laval U.S. received an email in May 2015 from Alborz Pakhsh Parnia Company, an Iranian distributor of oil products, about purchasing the cleaning units, saying in the request that the company was based in Iran, according to the OFAC notice filed in the Middle East case. After a few months of emails back and forth, a U.S. portfolio manager referred the business opportunity to the UAE-based subsidiary, saying "we can not [sic] sell US made equipment into your country at this time," the notice said. 
Following the referral, a sales manager for Alfa Laval Middle East worked with the general manager of an Iran-based Alfa Laval subsidiary and communicated with Alborz about routing sales through a Dubai company with which it had a distribution relationship, the OFAC notice said. The Dubai company's owner circulated a memo intended to keep Alfa Laval U.S. "in the dark" regarding the ultimate destination of the storage tank cleaning units, according to OFAC.
The U.S. subsidiary in March 2016 exported cleaning machines to the UAE, which then supplied the products to Alborz in Iran, OFAC said in the notice. Two months earlier, though, the Swedish parent company's general counsel had sent a memo to employees laying out the terms of the nuclear deal with Iran, noting that transactions involving U.S. persons, U.S. dollars or U.S.-origin items were still prohibited under U.S. sanctions, the OFAC notice said.
Shortly after the March 2016 exports, Alfa Laval Middle East began organizing additional sales, but the conspiracy came to an end when BIS requested post-shipment verification from Alfa Laval U.S. not long after the first export transaction was completed, according to OFAC.
"Non-U.S. companies should be aware of how their activities might trigger compliance issues with U.S. sanctions, including when they place orders with U.S. affiliates or subsidiaries," the OFAC notice said. "This is especially true for companies operating in multiple countries as part of a larger global business organization, and particularly those with connections to both the United States and sanctioned jurisdictions."
---