Sweeping New Executive Order Grants U.S. Broad Sanctions Authorities Against Russia
U.S. also expands sanctions against Russian financier Yevgeniy Prigozhin's operations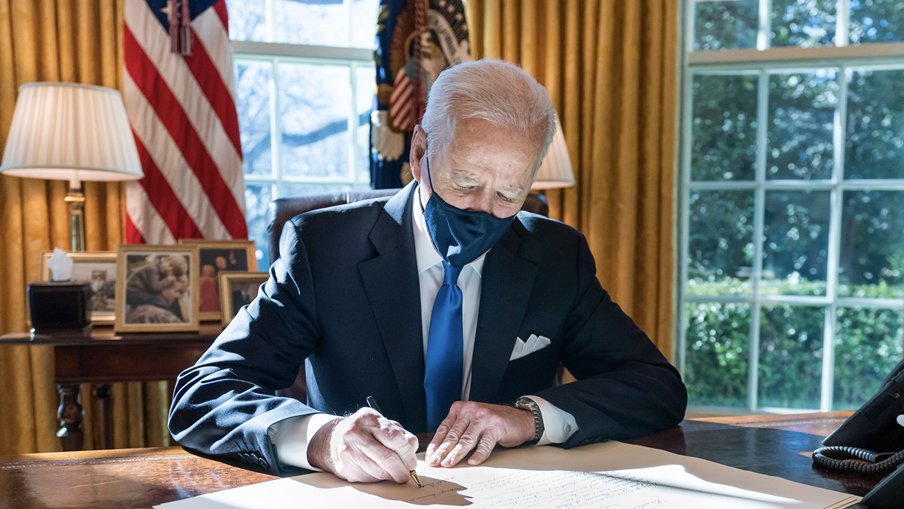 (Source: The White House)
By Samuel Rubenfeld and James Disalvatore
Friday, April 16, 2021
A sweeping new White House executive order signed Thursday grants the U.S. the power to impose sanctions relating to an array of Russian activity around the world.
The executive order was part of a broad package of U.S. policies intended to counter actions by the Russian government and its intelligence services, the White House said in a fact sheet. In addition to the order, the U.S. announced sanctions, expelled Russian diplomats and formally attributed a cyber espionage campaign to the Russian Foreign Intelligence Service (SVR).
Russia will expel 10 U.S. diplomats in a tit-for-tat move, Foreign Minister Sergei Lavrov said Friday, according to the TASS news service, adding that the country can endure U.S. sanctions as it has done in the past. The ministry then announced it would ban a number of current and former senior U.S. officials from entering Russia. 
Under the new executive order, the U.S. can impose sanctions against Russian government leaders, or state instrumentalities, as well as those operating in the Russian technology or defense sectors. The order also allows designations of people or entities engaging in malicious cyber activity; interfering in U.S. or foreign elections; undermining democracy in the U.S. or abroad; engaging in transnational corruption; or assassinating or inflicting bodily harm on Americans or their allies abroad. And it allows the U.S. to designate the spouse or adult child of anyone sanctioned under the order.  
The U.S. Treasury Department then issued a directive under the new executive order prohibiting U.S. financial institutions from participating in the primary market for ruble and non-ruble denominated bonds issued after June 14 by the Russian central bank, the national sovereign wealth fund or the finance ministry. The Treasury also issued guidance relating to the directive and sanctioned a number of companies operating in the Russian information technology sector that did work for the government, or its intelligence services. 
And, in separate announcements, the Treasury designated a number of individuals and entities related to Russia's annexation of Crimea, and a total of 32 people and companies that attempted to influence the 2020 U.S. presidential election at the Russian government's behest.
"This is the start of a new U.S. campaign against Russian malign behavior," said Treasury Secretary Janet Yellen.
As part of the election interference sanctions package, the U.S. broadened its measures against Russian financier Yevgeniy Prigozhin, including his operations in Africa. 
Prigozhin, who has been sanctioned multiple times by the U.S., is also designated by the European Union and the U.K. He funded the operations of the Internet Research Agency (IRA), a Russian troll farm, and its successor, the Federal News Agency (FAN), which has expanded through partnerships with local outlets, Kharon reported. Prigozhin has evolved from merely financing his global disinformation network to writing content denigrating the U.S. electoral process, the Treasury said. 
The U.S. is offering a reward of up to USD 250,000 for information leading to Prigozhin's arrest.
Prigozhin uses a network of shell and front companies to evade U.S. sanctions and to obscure his property interests, according to the Treasury, which designated a number of companies serving as covert procurement agents, and their executives, for supporting him. 
Russian national Alexander Malkevich and his company, the Foundation for National Values Protection (FZNC), have facilitated Prigozhin's global influence efforts since at least 2019, according to the Treasury. Malkevich, who was first sanctioned in 2018, operates the FZNC website, which he has used to spread messages on Prigozhin's behalf, the Treasury said. 
Mikhail Potepkin, a member of FZNC's board of trustees as of June 2019, was sanctioned in July 2020 over his activity on behalf of companies Prigozhin controls that operate in Sudan. Pyotr Bychkov, an FZNC co-founder and another member of the board of trustees as of April 2019, was designated Thursday; he manages Prigozhin's "Africa Back Office," a team of political consultants who come up with strategies to manipulate politics across the continent to support Prigozhin's interests, the Treasury said.
FZNC purports to be involved in sociological research across Africa, Kharon found. 
Maxim Shugaley was appointed in February as its president, months after he was released from Libyan custody amid allegations of meddling in the country's internal affairs. A social media campaign pushed by Prigozhin's operation had included American actors posting videos on Cameo urging for his release, according to a report by Business Insider.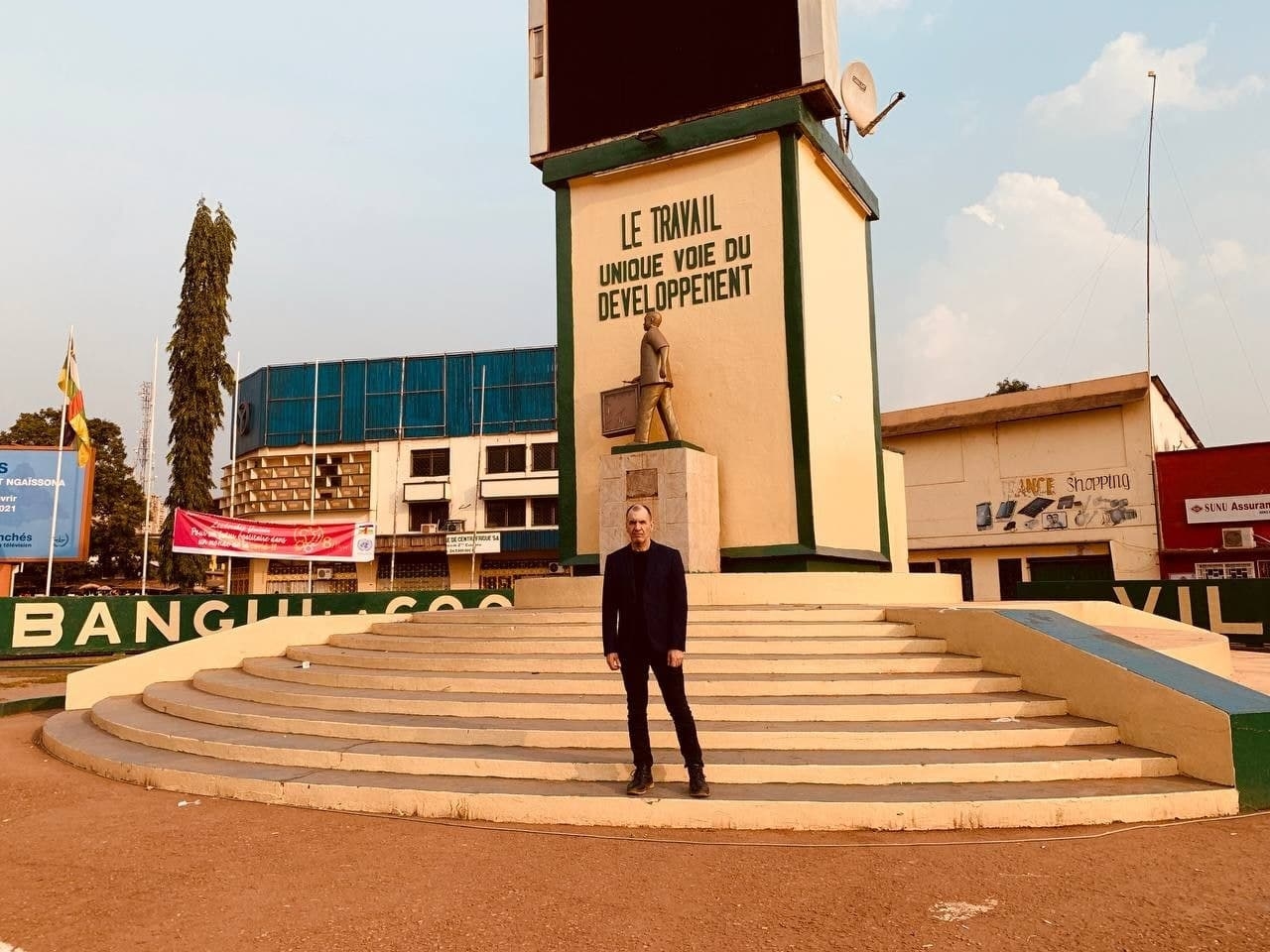 Since his release, Shugaley has participated in interviews with TV networks based in the Central African Republic (CAR) and Sudan to discuss results of FZNC sociological surveys conducted in each country, according to a review by Kharon. 
FZNC has conducted polling in Libya, Nigeria, CAR and Chad in recent months; as of this writing, it doesn't appear that the Sudan results promoted by Shugaley have been published. 
Prior to his arrest, Shugaley and two FZNC employees had met with Saif al-Islam Qadhafi, the son of deceased former Libyan strongman Muammar Qadhafi, in 2019 under the pretext of conducting sociological research. 
The organization then partnered with the Tunisia-based Mandela Libya Movement to conduct a poll gauging political support for Saif Qadhafi; the Mandela Libya Movement describes itself as an "official popular movement belonging personally to" Saif Qadhafi. The poll, published in June 2020, had found that the two most trusted politicians in the country at the time were Saif Qadhafi and the Russia-backed Libyan National Army (LNA) leader, Khalifa Haftar. 
PMC Wagner Group, a Russian proxy military force closely linked to Prigozhin that was sanctioned by the U.S. in June 2017 and cited in the EU's designation of the Russian financier, has been deployed in Libya on Haftar's behalf since October 2018, according to a United Nations panel of experts report published last month. There has been no indication of any withdrawal from Libya by Wagner Group forces despite an October 2020 ceasefire, the U.N. report said. 
A new Libyan unity government was sworn in last month and tasked with overseeing national elections scheduled for later this year; the U.N. passed a resolution Friday calling for foreign forces and mercenaries to leave the country. 
FZNC's activities in Libya were covered by Katehon, an orthodox Christian think tank led and founded by Russian businessman Konstantin Malofeev, who was sanctioned by the U.S. and EU, Kharon reported in August 2020. Katehon was named by the U.S. State Department as one of several proxies that proliferate Russian disinformation and propaganda narratives; Tsargrad TV, Malofeev's Russian Orthodox TV channel, amplifies Katehon's views, the U.S. said.
Though they primarily operate from Russia, the Association for Free Research and International Cooperation (AFRIC) and the International Anticrisis Center also facilitate Prigozhin's operations in Africa and in Europe, the Treasury said. Yulia Afanasyeva, an employee of Prigozhin's "Africa Back Office," ran them both, according to the Treasury. 
Prigozhin's political advisers were working in at least 20 countries, according to documents from the "back office" seen by the Dossier Center, a media outlet funded by exiled Russian businessman Mikhail Khodorkovsky. 
AFRIC works in coordination with other elements of the Prigozhin network, including FZNC and the International Anticrisis Center, a fraudulent think tank controlled by Prigozhin's operatives, according to the Treasury. Despite posing as an African-led initiative, AFRIC disseminates Russia's preferred messaging, often related to disinformation, and has sponsored phony election monitoring missions in Zimbabwe, Madagascar, the Democratic Republic of the Congo (DRC), South Africa and Mozambique, the Treasury said. In 2019, the International Anticrisis Center conducted a large-scale study of the situation in the Darfur region of Sudan, including an analysis of external and internal security, according to a Telegram post.
---