Tightening Landscape in Hong Kong Presents Heightened Business Risk, U.S. Warns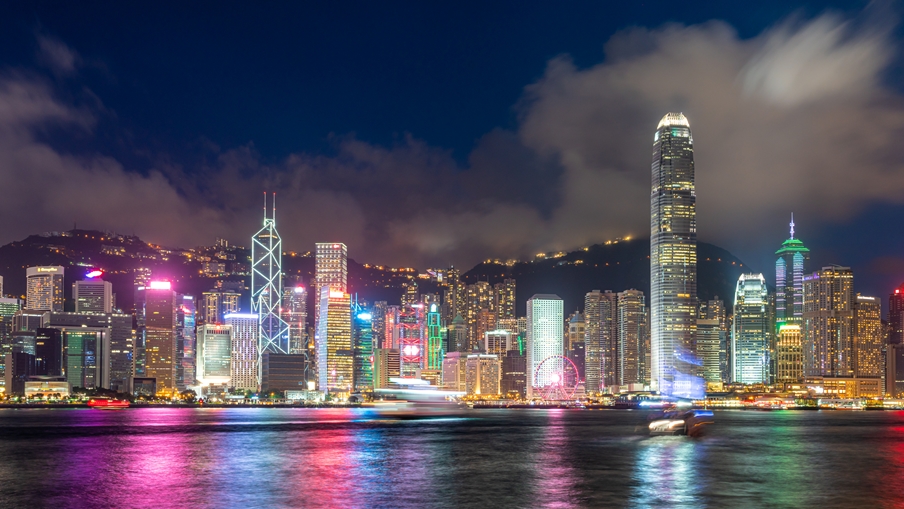 (Source: Shutterstock)
By Samuel Rubenfeld and Edmund Xu
Friday, July 16, 2021
The U.S. government on Friday warned businesses and individuals operating in Hong Kong about changes to the legal environment, saying in an advisory that risks formerly limited to mainland China are an increasing concern in the region.
In many respects, Hong Kong is a separate legal jurisdiction from China, but structural changes that began in June 2020 with a national security law significantly reduced its autonomy, the U.S. Departments of State, Treasury, Commerce and Homeland Security said in the advisory.
"Developments over the last year in Hong Kong present clear operational, financial, legal and reputational risks for multinational firms," the State Department said in a fact sheet. "Businesses should be aware that the risks faced in mainland China are now increasingly present in Hong Kong."
The advisory is "based on totally ridiculous and unfounded fear-mongering" about the situation in the region, Hong Kong's government said in response. "The main victims of this latest fallout will sadly be those U.S. businesses and U.S. citizens who have taken Hong Kong as their home," the statement said.
New sanctions designations: The advisory came as the U.S. marked the one-year anniversary of the national security law by imposing sanctions on seven officials who are deputy directors of the Liaison Office of the Central People's Government of the Hong Kong Special Administrative Region (LOCPG). The LOCPG is China's platform for projecting its influence in Hong Kong, and it has repeatedly undermined autonomy promised under the Sino-British Joint Declaration, the State Department said. 
Since the national security law came into force, the U.S. has sanctioned numerous Chinese and Hong Kong officials, including the region's chief executive, Carrie Lam, as well as the top national lawmakers who developed the legislation.
Hong Kong was handed over to China in 1997 by the U.K. with the promise that the region would remain separate from Chinese law for 50 years. However, the "new legal landscape," including the national security law, "could adversely affect businesses and individuals operating in Hong Kong," according to the U.S. government advisory. 
Businesses operating in Hong Kong, as well as individuals and entities operating on their behalf, are subject to the region's laws, the advisory said, laying out the various offenses established under the national security law, including secession, subversion and collusion with a foreign country. Penalties can include fines and imprisonment, potentially including a life sentence, and only special judges can oversee national security cases, according to the advisory.
The U.S. has several sanctions authorities and other restrictions regarding certain business conduct in Hong Kong, and the advisory recommended that organizations under U.S. legal jurisdiction "employ a risk-based approach" to compliance. Companies operating in Hong Kong also may face heightened risks related to Chinese retaliation against companies that comply with sanctions imposed by the U.S. and other countries, the advisory warned, citing, among other measures, a recent Chinese counter-sanctions law.
"Businesses with potential exposure should be aware of the potential reputational, economic and legal risks of maintaining a presence or staff in Hong Kong," the State Department fact sheet said. "In order to mitigate reputational and other risks, businesses should apply industry due diligence policies and procedures to address applicable and identified risks."
Export controls: Late last year, the Commerce Department removed Hong Kong as a separate destination under the U.S. Export Administration Regulations (EAR), meaning all items subject to its rules are treated the same as those going to mainland China. 
Exporters should be aware that the restrictions that apply for military end use or military end users (MEU) in China also apply to Hong Kong, according to the advisory. Hong Kong government entities were also placed on the military end user restricted list, "further affirming" that the region is treated the same way as China, it said. In at least two cases this year, Hong Kong-based companies sold U.S.-developed software to Chinese entities linked to the country's military-industrial complex, according to a recent whitepaper by Kharon.
Last week, the Commerce Department added a Hong Kong-based company to an export control list for attempting to send items to an entity on a U.S. sanctions list without the required licenses. The Hong Kong company, Info Rank Technologies, is owned by an individual who also majority owns a Beijing-based company sanctioned by the U.S. in 2006 for Iran-related proliferation activities, Kharon reported last week.
In the same action, the U.S. also added Hangzhou Hualan Microelectronics Co., Ltd. for attempting to acquire U.S.-origin items to support China's military modernization efforts. 
Hualan Microelectronics wholly owns a company in Hong Kong called Initio (HK) Corporation that operates branches in Taiwan and the U.S., corporate records show. Though Initio was not added to the U.S. export control list, its Taiwan address was published in the Federal Register as a Hualan Microelectronics location.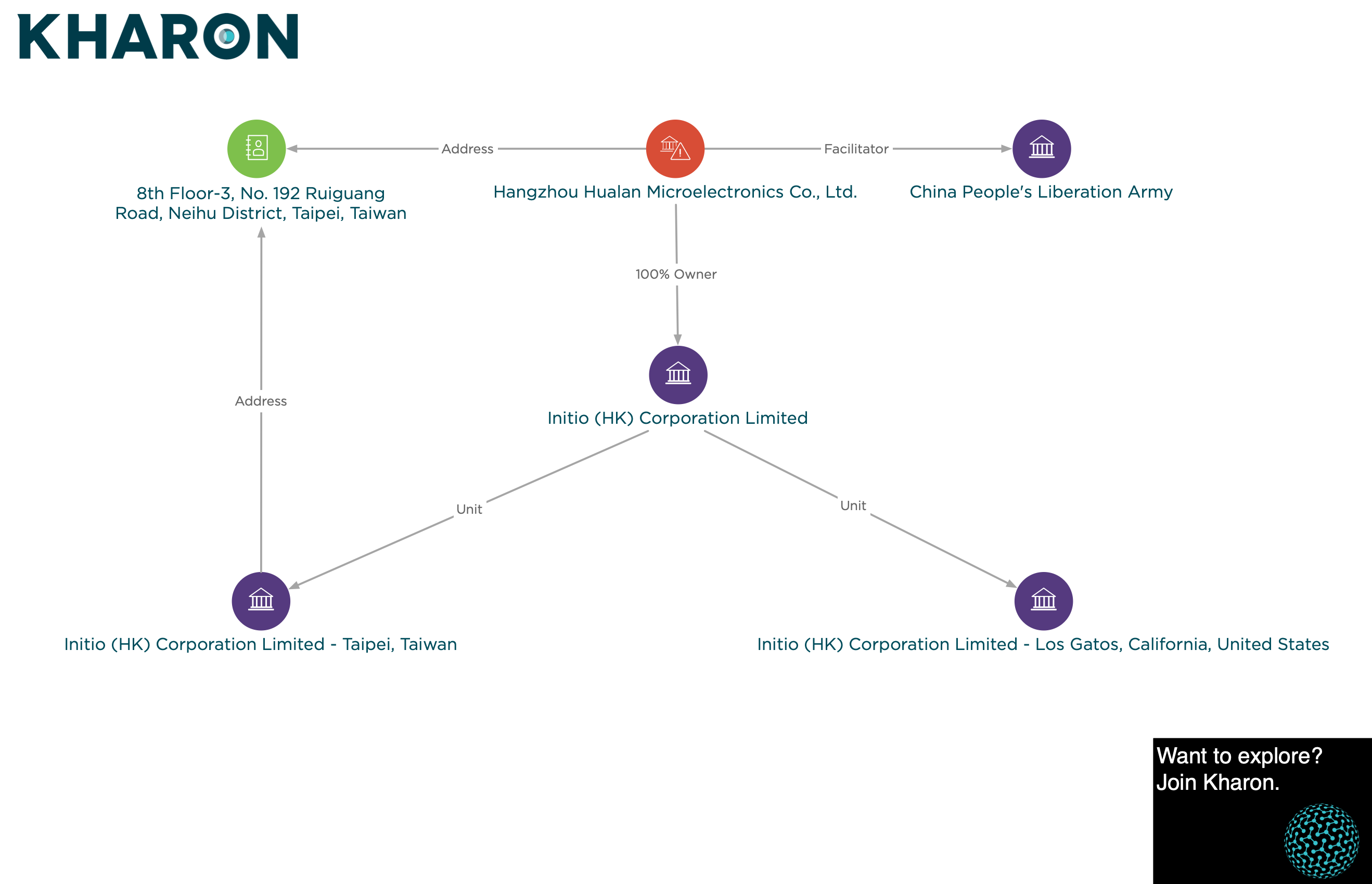 Hong Kong diversion: Separately on Friday, a U.S. federal judge sentenced Chinese national Ge Songtao to three years and six months in prison for attempting to export maritime raiding craft and engines to China via a shell company that Ge owned in Hong Kong. The plot failed, and authorities arrested Ge and his co-defendants before the goods were shipped, prosecutors said. 
One of the co-defendants, who was sentenced last year to time served, had been told that American manufacturers were more likely to sell to an entity in Hong Kong than to one in mainland China, according to prosecutors. 
---