Tougher U.K. Sanctions Enforcement Guidance Takes Effect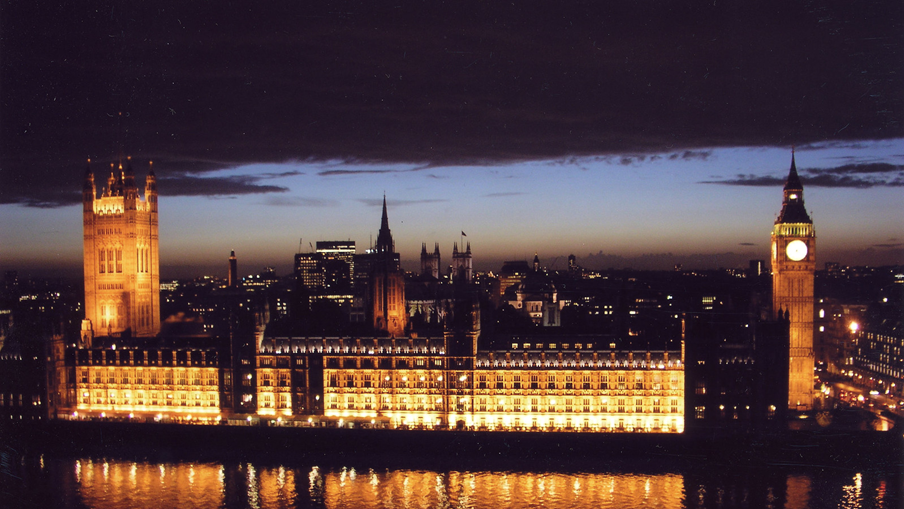 (Source: U.K. Parliament)
By Samuel Rubenfeld
Friday, April 2, 2021
Violators of U.K. sanctions may face stiffer penalties following new guidance from the U.K. Office of Financial Sanctions Implementation (OFSI) that took effect on Thursday.
OFSI published the updated penalty guidance last month, marking its first update since April 2018. The document broadly explains how OFSI decides whether to impose a penalty in the case of a sanctions breach. Though the substantive changes in the updated guidance are limited, OFSI's tone shift may signal increased enforcement, law firms told their clients.
"Removal of numerous references to compliance [programs] underscores this turn," said Mayer Brown LLP. "Particular changes…indicate that OFSI is reserving greater discretion over how it will assess and respond to potential violations, and that it will impose a higher burden on companies who make voluntary disclosures and seek to obtain reductions in penalties."
The revised guidance comes as the U.K. emerges as an increasingly active sanctions player on the global stage, announcing its own designations, including on Thursday of a Burmese military conglomerate. Prior to Brexit, the U.K. had applied European Union sanctions. The U.K. has also joined the U.S. and other Western powers in imposing sanctions on China over human rights abuses in the Xinjiang region. Earlier this week, the U.K. Crown Prosecution Service launched its first economic crime strategy, a dedicated effort to tackle illicit finance, including sanctions violations. And OFSI has increased its enforcement efforts, including a GBP 20.47 million penalty of Standard Chartered PLC announced last year. 
According to the guidance, OFSI can respond to a sanctions breach in several ways, including with a warning, a monetary penalty or a criminal referral. A breach can lead to a prison sentence of up to seven years for an individual convicted in a criminal matter. But OFSI follows a civil standard of proof and its jurisdiction stretches across borders, as long as there is a U.K. nexus, the guidance document says. 
Though not exhaustive, a U.K. nexus could include a U.K. company operating overseas, transactions that utilize U.K. clearing services, activity by a U.K. company's local subsidiary or actions that take place overseas but are directed from within the U.K., the guidance says. Some sanctions breaches involve complicated corporate structures or relationships, where a nexus exists but isn't immediately apparent, the document notes.
"Whether or not there is a U.K. nexus will depend on the facts in the case," the guidance says.
In alerts to clients, law firms pointed to changes in the "case assessment" section of the guidance as key to understanding OFSI's firmer stance, including an apparent lower threshold for what constitutes a "most serious" case. The prior guidance had referred to "a blatant flouting of the law," while the updated document says the category covers "particularly poor, negligent or intentional conduct." 
"There is no doubt this is intended to broaden the type of case which OFSI may now treat as 'most serious,'" said Clifford Chance LLP. 
OFSI also described a series of aggravating and mitigating case factors it may take into account when viewing a case, according to a client note by Steptoe & Johnson LLP. 
Among other changes, the revised guidance removed a reference to treating a case more seriously if it directly involves a designated person rather than one that doesn't concern making funds available to a sanctioned party, the client note said. OFSI also rewrote the "knowledge of sanctions and compliance systems" section of the guidance in a way that "arguably raises the bar" for understanding the body's expectations, Steptoe & Johnson said.
OFSI will also treat repeated breaches as an aggravating factor, especially when an individual ignores a prior warning. "The wording has become more forceful and suggests a tougher stance to those who do not respond to breaches appropriately, with the indication that all previous breaches will now be taken into consideration," Paul Hastings LLP said to its clients.
Some changes indicate an increase in the threshold for voluntary disclosure credit, law firms noted to clients. OFSI will reduce a penalty by up to 50 percent if a company makes "a prompt and complete voluntary disclosure," including in serious cases, but that discount drops to 30 percent in cases deemed "most serious," according to the guidance. It's applied on a case-by-case basis, however, and may not be granted if it turns out the disclosure was incomplete or made with the belief OFSI already knew the conduct, the guidance notes. 
OFSI had once asked for disclosures to be "materially complete," but now it expects disclosures "to include all evidence relating to the facts of the breach," according to the current guidance. 
"Companies which identify a potential breach of U.K. financial sanctions should carefully consider whether and how to report such issues to OFSI, particularly given the impact of self-reporting on penalties, and engage with their legal advisers at an early stage in relation to any voluntary disclosure and/or dialogue with OFSI," said Herbert Smith Freehills LLP.
---