By Kharon Staff
October 17, 2023
---
Several organizations in Türkiye with ties to Hamas have launched a fundraising campaign, calling the effort a form of "financial jihad" in support of the "Flood of Al Aqsa" operation – the Hamas-led terrorist attacks that recently targeted Israel. 
Launched days after the attacks on Israel, the Flood of Victory Campaign is soliciting donations online through Türkiye-based bank accounts held by local charities. The campaign said it's accepting donations in Turkish lira, euros, and U.S. dollars to "support the steadfastness of Gazans in the Flood of Al Aqsa battle," according to banners posted on social media. 
The online-based fundraising initiative has been endorsed by Islamist scholars and politicians who support Hamas and have advocated for violence on their social media accounts – where they have a large following.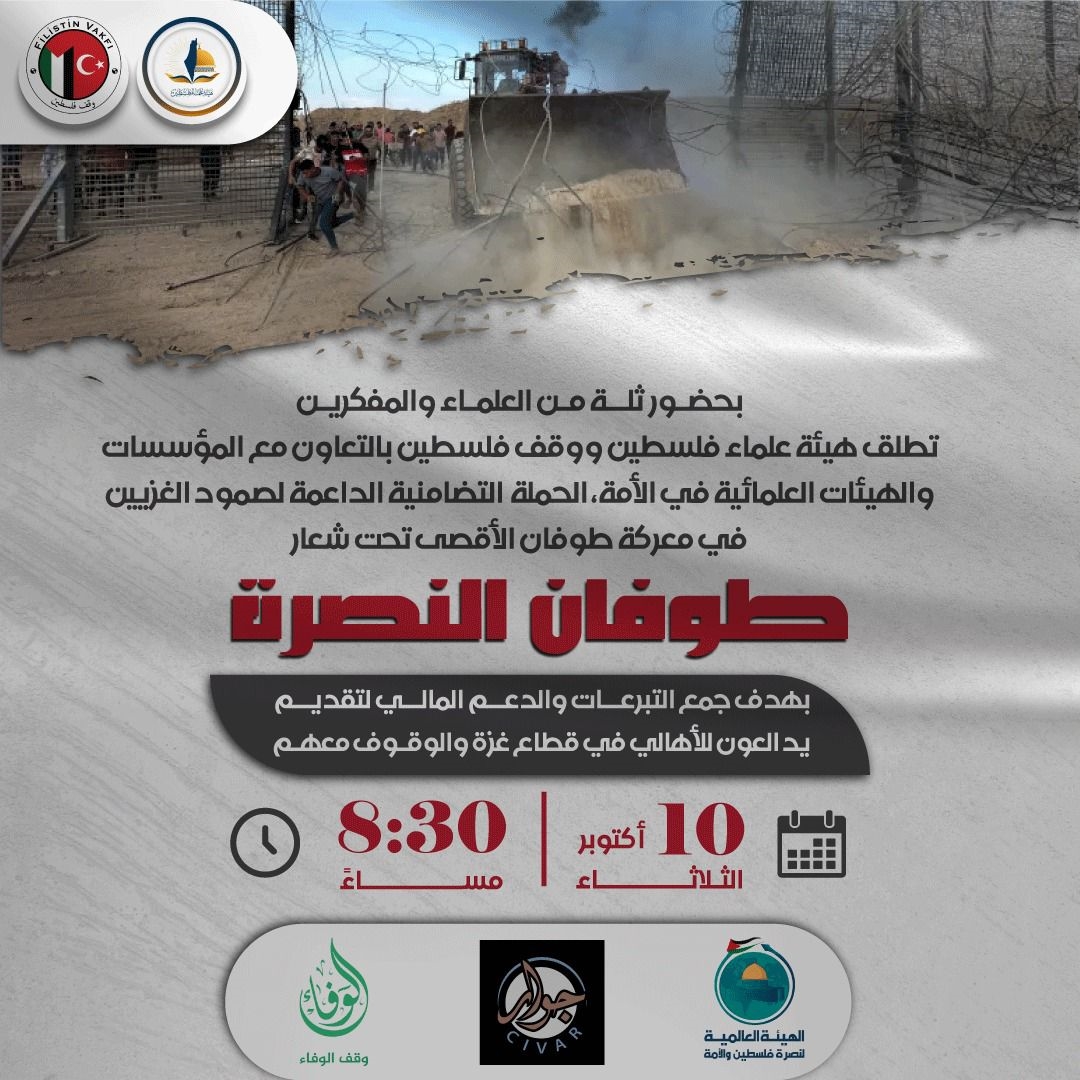 This is one of the latest fundraising campaigns launched in the past week soliciting donations online in support of Gaza following the October 7 attacks on Israel.
Kharon has found that various other groups with ties to Hamas have been sponsoring similar campaigns including, Humani'Terre, a France-based charity, Gaza Now, a Palestinian online news outlet, and a number of Kuwaiti organizations. 
Campaign Sponsors 
Filistin Vakfi, a Türkiye-based charity group, is among the organizations sponsoring the Flood of Victory campaign and the key coordinator of the initiative. 
In an October 9 Instagram post, Filistin Vakfi encouraged followers to participate "in the actual jihad that you have always wished for with our people stationed in Palestine, they with their lives and you with your money," the post said. 
"Participate with us and mobilize with all possible force, each of us has a role; What are you waiting for?" the post added. 
Kharon also found that the President of the charity group, Zaki Abdallah Ibrahim Ararawi, has ties to Hamas. 
In 2010, Ararawi was reportedly arrested by Saudi authorities for "his work with the Islamic Resistance Movement 'Hamas,'" according to an article by Saraya News, a Jordanian online news outlet. 
Ararawi also has a son-in-law, Mohammed Omar Hamdan, who is a leader of Hamas in Lebanon, Kharon found. In 2018, Hamadan was reportedly the target of an Israeli assassination attempt, according to Lebanese media and Hamas reports. 
The Palestine Scholars Association is another organization sponsoring the campaign and soliciting donations online. The group was established by individuals with ties to Hamas as well. 
One of the founding members, Hussein Khalil Al-Awawda, who's now deceased, was a leader of Hamas, Kharon found.
A third organization, the International Organization of Supporters of the Prophet, which was established at a 2021 event in Istanbul, is also a sponsor of the Flood of Victory campaign. Senior Hamas leader Khalid Meshaal was a keynote speaker of the event.
The organization is headed by Mohammad Assagheer, a leader of the Egyptian Gamaa Islamiyya Group – a group previously sanctioned by the U.S. government as a Foreign Terrorist Organization until May 2022.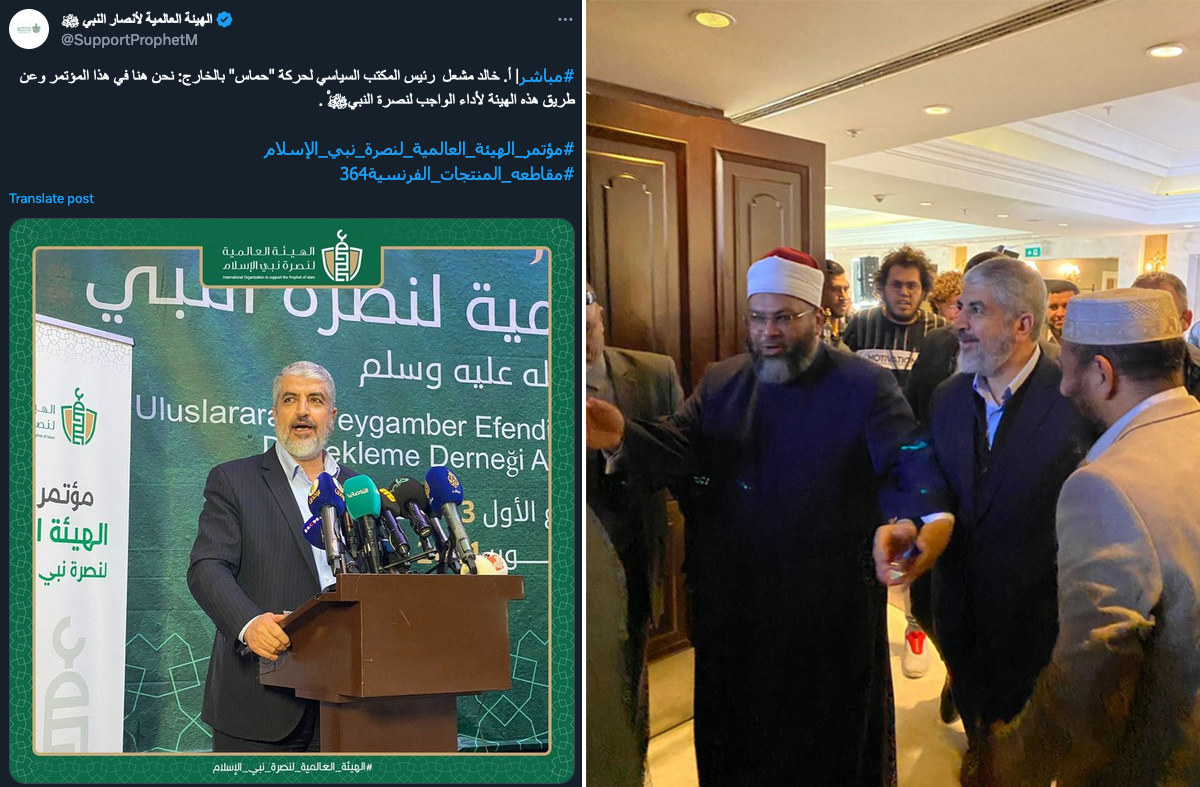 Since the October 7 attacks, the International Organization of Supporters of the Prophet and its leader have issued statements in support of Hamas, advocated for the use of violence, and called for the boycott of western companies they claim support Israel – including Starbucks, McDonald's, Pizza Hut, Nestle, and others.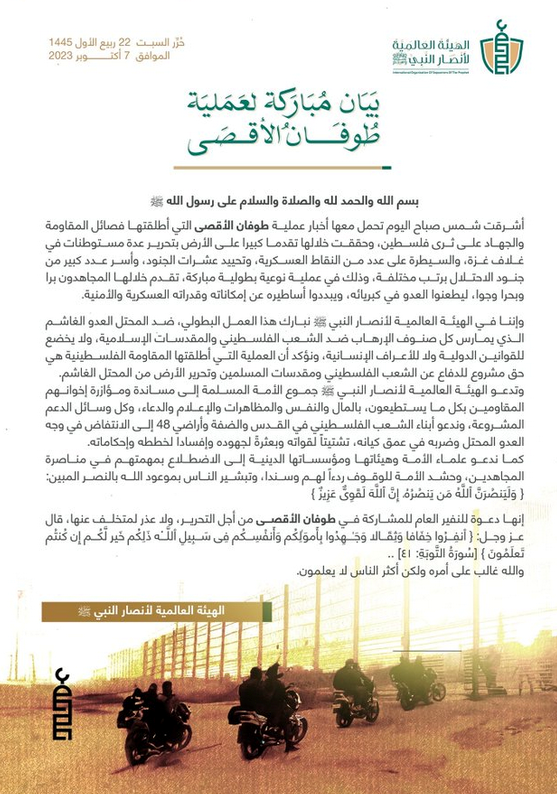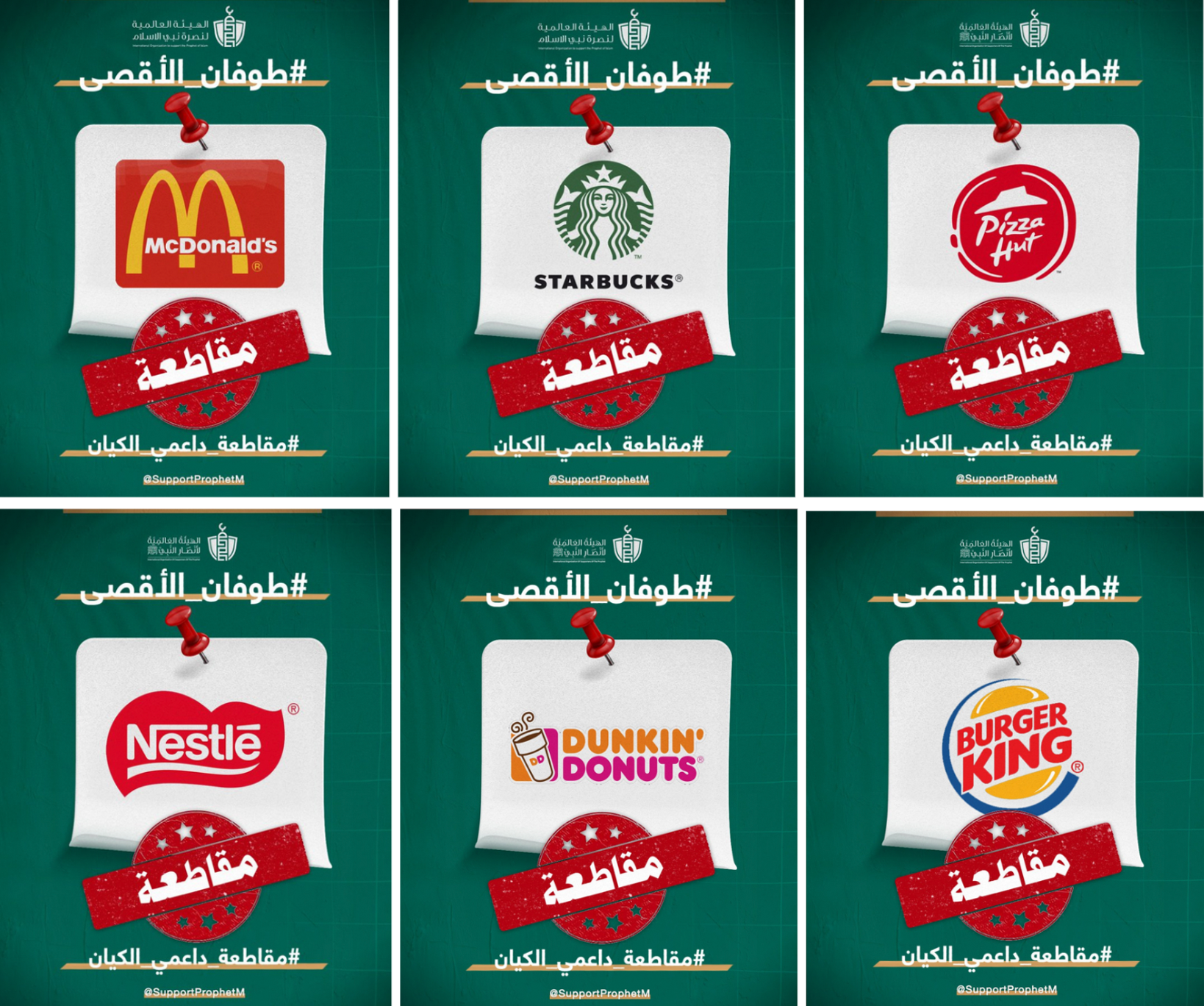 In 2013, Walid al-Tabtabie was a sponsor of the Great Kuwait Campaign, a private organization of Kuwaiti individuals that raised millions of dollars to arm Syrian jihadists, according to a Foreign Policy report.  
Al-Tabtabie and the other clerics endorsing the Flood of Victory campaign have promoted the fundraising initiative on their Meta and X accounts, where they have also actively endorsed Hamas and promoted the use of violence. 
On October 9, Kuwaiti cleric Tareq al-Suwaidan called on the Lebanese Hizballah terrorist group to "open the northern front" against Israel. A day later, Egyptian cleric Mohammad Assagheer praised "the heroes" of Hamas and "the heroic battle of the Flood of Al Aqsa" in a post on X.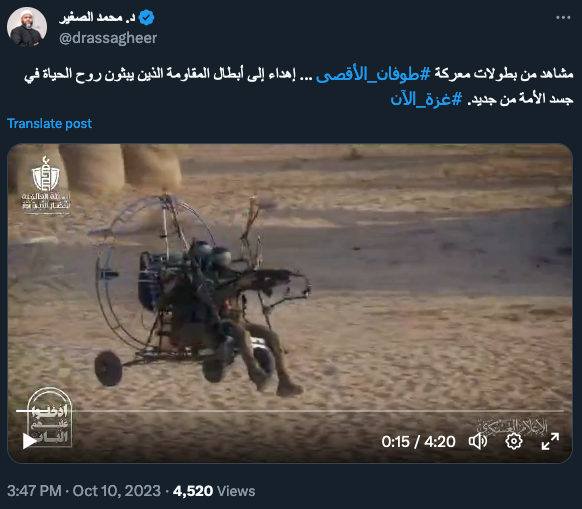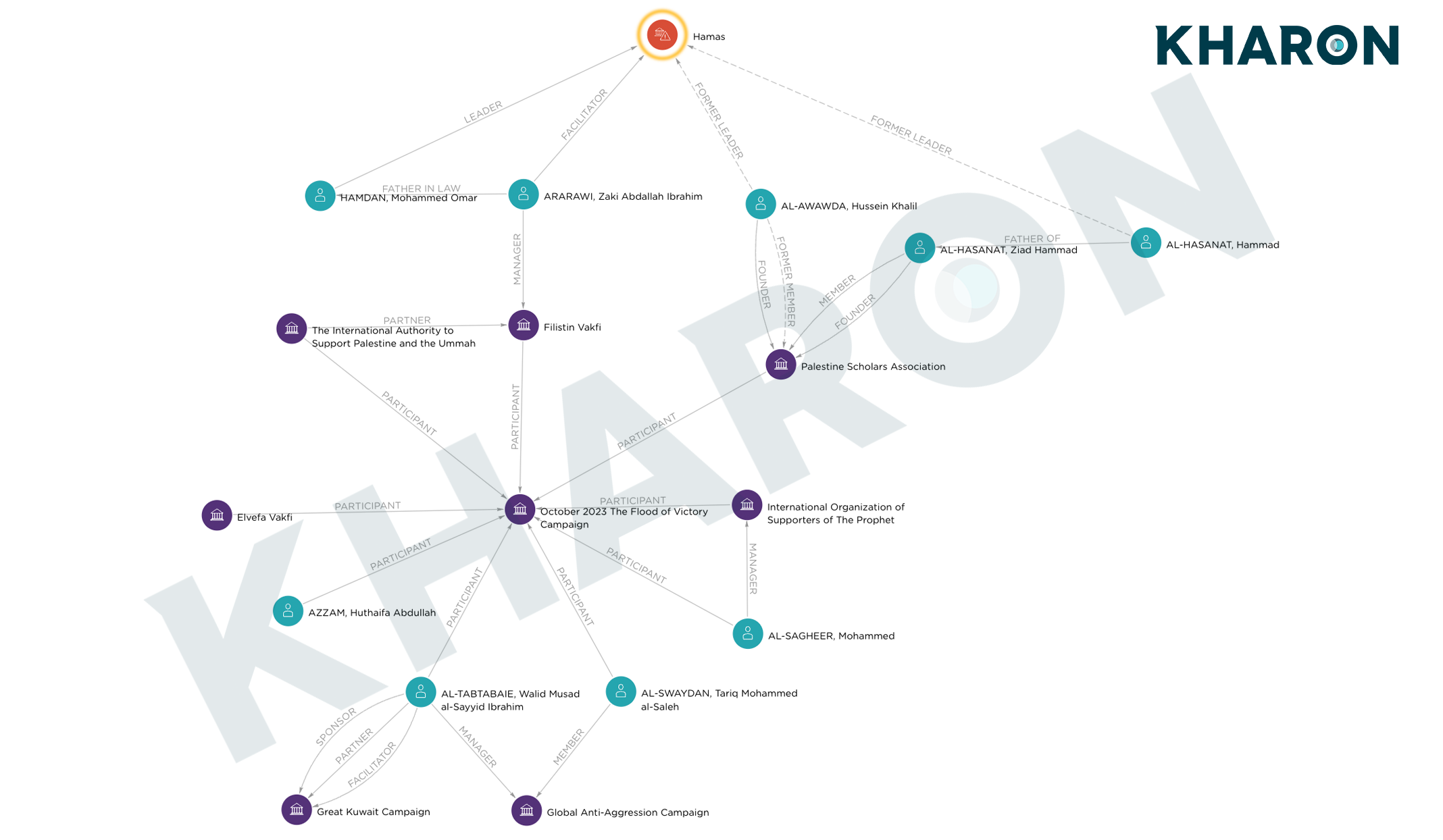 ---
Kharon users can explore the network of entities and individuals involved in the Flood of Victory campaign, as well as the bank accounts used to solicit donations, in Kharon ClearView. Click here to view.