U.S. Issues Warrant, Seeks Seizure of Grace 1 Tanker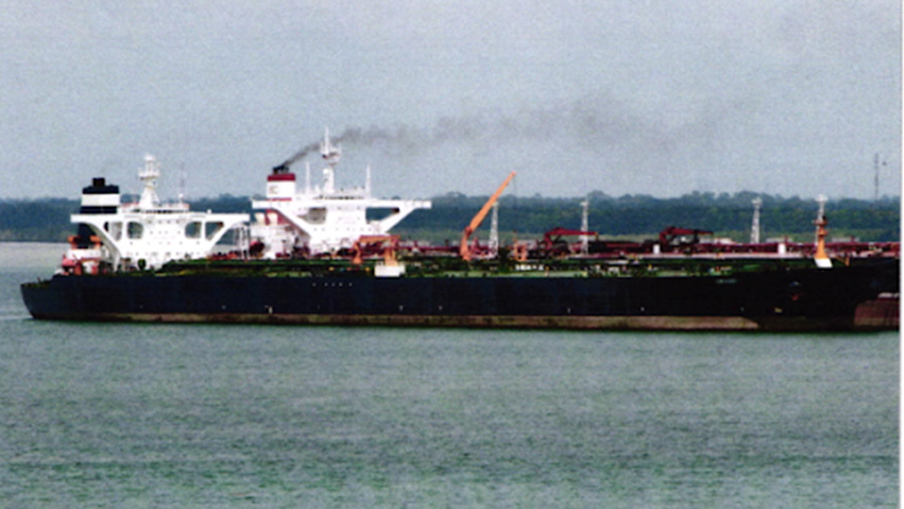 The detention order against Grace 1 was lifted on Thursday, but the vessel is unlikely to sail before the weekend. (Photo: Verified complaint for forfeiture)
By Samuel Rubenfeld
Friday, August 16, 2019
The U.S. government late Friday unsealed a warrant and a forfeiture complaint seeking the seizure of the Grace 1, the oil tanker released a day earlier by Gibraltar authorities.
The Grace 1 had been seized by Gibraltar on July 4 for allegedly transporting Iranian crude oil to Syria in violation of European Union sanctions. The vessel immediately became a point of tension between the U.K. and Iran, and Tehran seized a vessel — the Stena Impero — in return. After more than a month of talks, Gibraltar on Thursday released the Grace 1 and its crew, despite a last-minute attempt by the U.S. to halt the process.
The Grace 1 will be renamed and take an Iranian flag before it departs Gibraltar, Reuters reported Friday, citing an Iranian official quoted on state television. The Stena Impero is still detained in Iran, the Reuters report said.
The U.S. forfeiture complaint alleges a scheme, in which the Grace 1 played a role, to unlawfully access the U.S. financial system to support shipments to Syria from Iran by the Islamic Revolutionary Guard Corps (IRGC), prosecutors said. The IRGC is under several rounds of U.S. sanctions, and was designated in April as a foreign terrorist organization (FTO).
A network of front companies allegedly laundered millions of dollars in support of the shipments, prosecutors said. In addition to the vessel, the forfeiture complaint seeks the oil aboard the Grace 1 and nearly $1 million in funds.
The Grace 1 is owned by Grace Tankers Ltd., a company registered in the Carribean island of Saint Kitts and Nevis, Kharon found in July. The company shares an address with Singapore-based Iships Management Pte. Ltd., which has served as the vessel's operator, ship manager and document compliance company since June 2014. 
Iships Management operates at least four other vessels; all five are owned by companies that share an address with Iships Management. 
Analysts from the Iran team contributed to this report.
---