A U.S. State Department official this week confirmed that operations of Iran's only oceanic port will continue to be exempted from sanctions, according to a statement from Afghanistan's foreign ministry.
Alice Wells, the principal deputy assistant secretary in the State Department's Bureau of South and Central Asian Affairs, met Monday with H.E. Salahuddin Rabbani, the Afghan foreign minister. During the meeting, Wells told Rabbani that the waiver regarding Chabahar Port is still in effect, the Afghan ministry's statement said.
The port, located in southeastern Iran, is operated by India state-owned India Ports Global Ltd. The company took control of the port in December 2018; it has an 18-month operational lease, followed by a 10-year contract. The Export-Import Bank of India provided financing.
Chabahar Port serves a strategic purpose for India: It allows the country to bypass Pakistan and expand trade with Afghanistan and Central Asian countries. Part of India's plan for developing the port is to help with reconstruction in Afghanistan; New Delhi has invested $2 billion in the war-torn country since 2001.
An unnamed State Department representative was quoted last month in Indian media as saying the port would receive the exemption, saying it was separate from and unrelated to an earlier U.S. announcement that Washington would no longer grant waivers to countries that buy Iranian crude. India was one of the countries that received a waiver in November 2018, though those were terminated by the U.S. earlier this month.
The first phase of the port went into operation in December 2018; Khatam al-Anbiya, the construction arm of Iran's Islamic Revolutionary Guard Corps (IRGC), was a contractor. The commander of Khatam al-Anbiya said in January that the company was prepared to start the second phase.
The State Department in November 2018 also exempted a railway project that would connect the port to Afghanistan through Zahedan, a city near the Afghan-Iran border. India's state-owned rail company, IRCON, was named as a contractor on the project early this year, Kharon reported in April. However, Iranian media continues to report that Khatam al-Anbiya and its subsidiaries remain in charge of the rail project.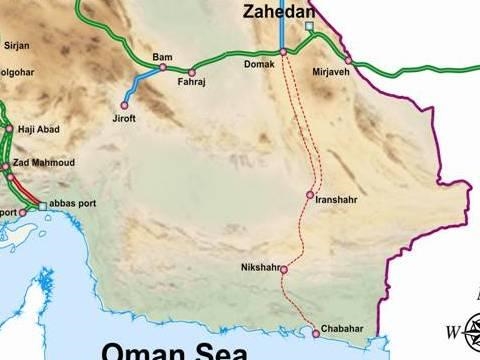 Analysts from the Iran team contributed to this report.