U.S. Sanctions Iran's Space Program Following Failed Launch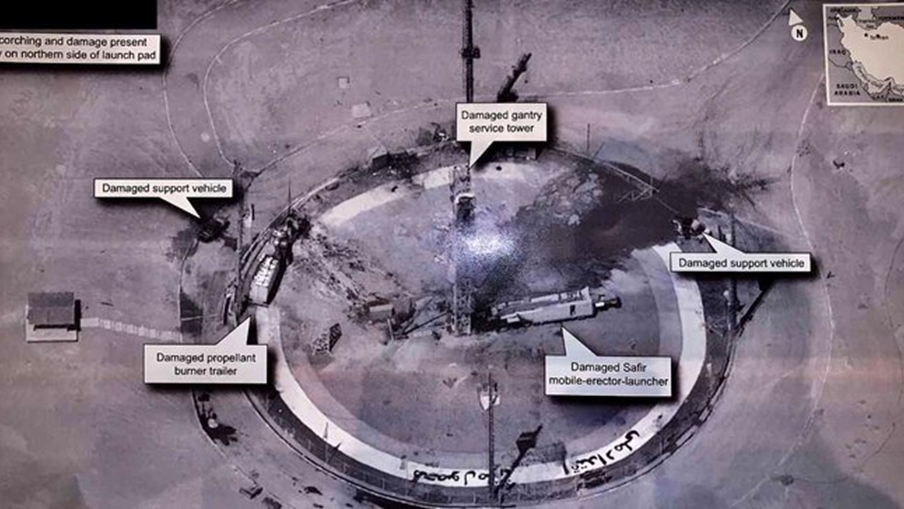 (Photo: President Trump's twitter account)
By Samuel Rubenfeld
Tuesday, September 3, 2019
The U.S. State Department on Tuesday imposed sanctions on Iran's space program following a failed rocket launch.
Iran on Monday acknowledged that an explosion took place at its space center, days after satellite images showed the blast. The explosion was caused by a technical error, an Iranian government spokesman said. President Donald Trump had said Friday in a tweet that the U.S. had no involvement in the explosion, revealing a satellite photo of the blast site. 
The Iran Space Agency (ISA), Iran Space Research Center (ISRC) and the Astronautics Research Institute (ARI) were added to the sanctions list, according to a notice posted by the Treasury Department's Office of Foreign Assets Control (OFAC). They were designated for activities that relate to the Iranian ballistic missile program, the State Department said.
"The U.S. will not allow Iran to use its space launch program as [a] cover to advance its ballistic missile programs," said Secretary of State Mike Pompeo. "These designations should serve as a warning to the international scientific community that collaborating with Iran's space program could contribute to Tehran's ability to develop a nuclear weapon delivery system."
Space launch vehicle technologies, such as those developed by the space program, are virtually identical and interchangeable with those used in ballistic missiles, the State Department said in a fact sheet. The civilian space launch vehicle program allows Iran to gain experience with various technologies necessary for developing an intercontinental ballistic missile, including staging, ignition of upper-stage engines and control of a multiple-stage missile throughout flight, according to the State Department.
The latest sanctions follow a speech earlier Tuesday by Iranian President Hassan Rouhani in which he ruled out bilateral talks with the U.S., but said he would resume multilateral talks if all U.S. sanctions were lifted. An Iranian foreign ministry spokesman said Monday that Tehran would take its next step in reducing compliance with the nuclear deal this week — if European countries didn't take more action to preserve the agreement. 
Iran is capable of resuming production of 20-percent enriched uranium within two days, an Atomic Energy Organization of Iran (AEOI) spokesman was quoted on Tuesday as saying. Enriching uranium to that level is considered an important step in the path to obtaining the material necessary for a nuclear weapon. 
---