By Kharon Staff
October 19, 2023
---
A network of several key financial operatives and members of Hamas, who are involved in "a secret investment portfolio" in Sudan, Türkiye, Algeria, and Qatar, were sanctioned by the U.S. Department of the Treasury on Wednesday. 
The sanctioned individuals manage a wide-ranging global Hamas investment portfolio that includes publicly-listed companies, subsidiaries, and affiliated companies, with hundreds of millions of U.S. dollars in assets under management, a Kharon investigation has found.  
Two senior Hamas officials, a Gaza-based cryptocurrency exchange, and its operator were also sanctioned on Wednesday.
"[The] designations are part of a continuous effort by the United States to root out Hamas's sources of revenue in the West Bank and Gaza and across the region," the department said in a statement.
The sanctions come nearly two weeks after Hamas launched an unprecedented attack against Israel. The Treasury's announcement also coincided with U.S. President Joe Biden's trip to Israel on Wednesday. 
The designation builds on last year's sanctions against entities involved in managing Hamas's secret international investment portfolio. Trend GYO, a Türkiye-based real estate investment firm, was among the companies sanctioned last year "for being owned, controlled, or directed by, directly or indirectly, Hamas."
On Monday, just days prior to the U.S. government's latest announcement, Trend GYO was suspended from trading on the Turkish Stock Exchange, according to a public notice by the Borsa Istanbul. 
Musa Muhammad Salim Dudin, a senior member of Hamas and its Investment Office, was among the individuals sanctioned on Wednesday. Dudin attempted to hide Trend GYO's affiliation with Hamas "by transferring ownership to other parties," the Treasury said. 
In addition to his role in the Hamas Investment Office, Musa Dudin is also a founding member of Hamas's Izz al-Din al-Qassam brigades where he was involved in planning suicide attacks against Israel, according to reports published by Hamas. In 2011, Dudin was released from Israeli custody as part of the Gilad Shalit prisoner exchange and relocated to Qatar. Following his release, Dudin continued to express his support of suicide operations against Israel.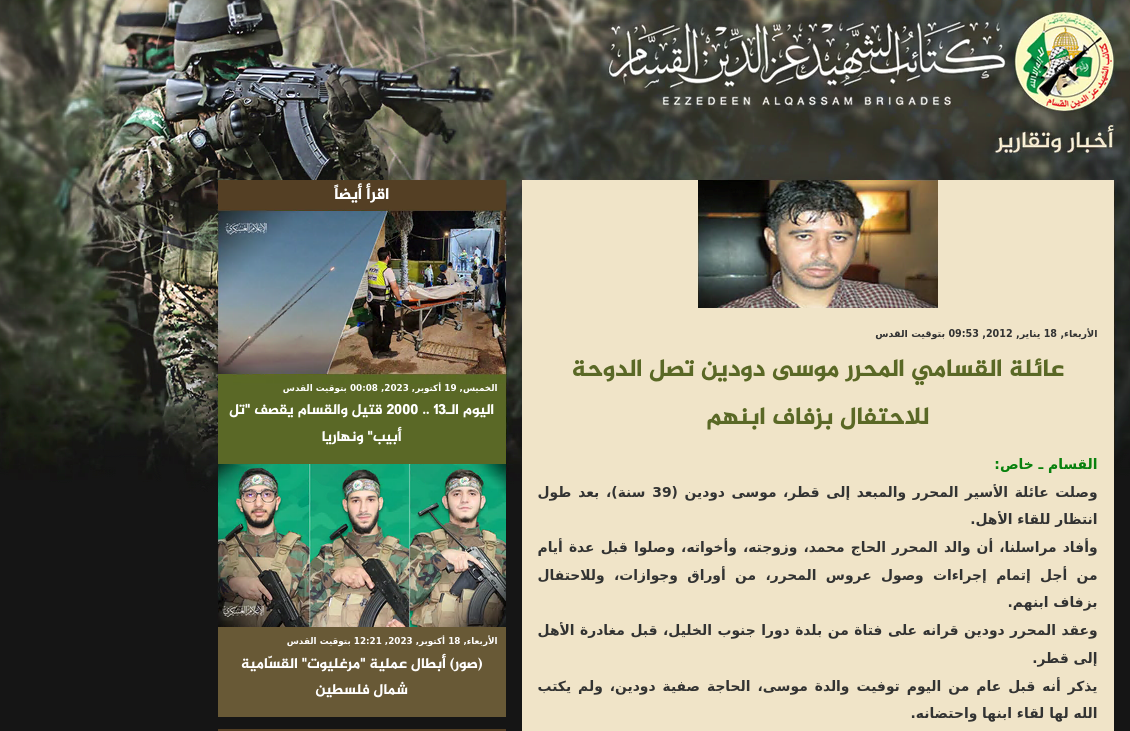 On Wednesday, the department also sanctioned Amer Kamal Sharif Alshawa "the CEO for Trend GYO." Records reviewed by Kharon show that Turkish-national Alaeddin Senguler is the current chair and part owner of Trend GYO.
Alshawa serves as a manager and board member of other Hamas-affiliated investment companies in Türkiye and the Arabian Gulf.
According to corporate and financial records, Alshawa is currently a director of Investrade Portfoy Yonetimi AS, a publicly-listed company traded on the Turkish Stock Exchange. The company is registered at the same Istanbul address as an investment company run by Hamid Abdullah al-Ahmar – a Yemeni businessman, and an associate of Hamas and its investment portfolio. 
Kharon also found that Alaeddin Senguler was the Chair of a Turkish charity group – Turkiye Alemi Islam Iliskileri Merkezi – that conducted and participated in several events with groups and individuals with ties to Hamas. Between 2018 and 2021, Senguler's charity group invited Hamas senior leaders to speak at various events.

In Wednesday's announcement, the Treasury Department said it will "continue to take all steps necessary to deny Hamas terrorists the ability to raise and use funds to carry out atrocities … that includes imposing sanctions and coordinating with allies and partners to track, freeze, and seize any Hamas-related assets in their jurisdictions."