U.S. Treasury Seeks Input Amid Rollout of Beneficial Ownership Rule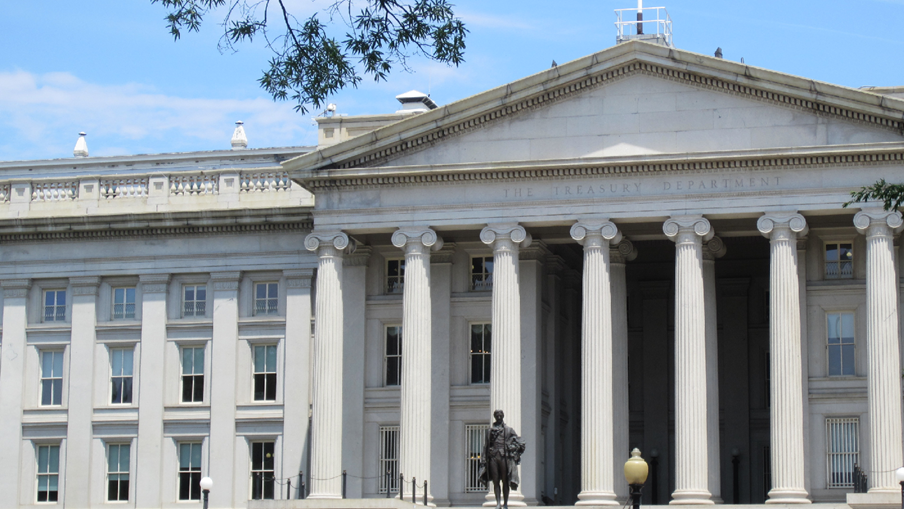 By Samuel Rubenfeld
Thursday, April 1, 2021
The formal rulemaking process to require U.S. companies to identify their beneficial owners began on Thursday.
The U.S. Treasury Department's Financial Crimes Enforcement Network (FinCEN) is seeking public comment on implementation of the Corporate Transparency Act, a law passed by Congress early this year that will require corporations to disclose certain information about their ultimate owners. Comments are due by May 5. Thursday's announcement was the first in a series of regulatory actions that FinCEN will take to bring the law into force, the agency said. 
"This new reporting requirement will enhance the national security of the United States by making it more difficult for malign actors to exploit opaque legal structures to launder money, finance terrorism, proliferate weapons of mass destruction, traffic humans and drugs, and commit serious tax fraud and other crimes that harm the American people," FinCEN said.
Under the CTA, a company will have to provide the full legal name, date of birth, an address and an identification number of a "beneficial owner," which is defined as an individual who exercises substantial control over the company, or who owns a 25 percent or larger stake in the entity. 
U.S. government and international reports have cited the ability for companies to operate without identifying their owners as a key U.S. illicit finance risk. Observers and experts have called for FinCEN to receive additional funding as its remit increases. Cracking down on financial corruption has emerged as a key plank of the Biden administration's foreign policy and national security goals. 
The advance notice of proposed rulemaking (ANPRM) asks a wide range of questions, including which types of entities should fall under the requirement, and whether the ownership or control prongs are sufficiently clear for identifying a beneficial owner. Under the CTA, the regulations for the reporting requirements must be promulgated by Jan. 1, 2022.
Since 2016, FinCEN's customer due diligence (CDD) rule mandated banks and other financial institutions to require companies to identify their beneficial owners when opening an account. But, as the ANPRM said, it was "a partial solution," in part because the U.S.-registered companies could find ways to engage in illicit financial activity without undergoing CDD. The extent of an ownership disclosure "can vary widely from state to state" because the U.S. states have different practices governing the formation of legal entities, the ANPRM noted.
The CTA specifies that corporations, limited liability companies (LLCs) or any "other similar entity" must disclose its beneficial owners; the ANPRM seeks clarification on what constitutes an "other similar entity." It also asks whether FinCEN should define "own" or "control" with respect to an ownership interest, and whether the agency could draw such a definition from existing regulation. In addition, FinCEN wants to know if it should define "substantial control" to mean there is only one controlling beneficial owner, or if there can be more than one.
Ownership information will be held in a database maintained by FinCEN, and only accessible to certain users for specific purposes, including banks engaged in CDD and law enforcement conducting investigations, according to the statute. 
FinCEN wants to know what information a company should be required to provide to ensure the database is useful, such as whether to disclose potential affiliates, parents and subsidiaries, and under what circumstances such information is necessary. It wants to know how best to make the information available to financial institutions, and whether a company disclosing its owners can pre-authorize availability to specific lenders. And FinCEN seeks an understanding of how often companies should be required to update the information on file, or whether they should be required to affirmatively confirm the continuing accuracy of the disclosures.
"FinCEN strongly encourages all interested parties, particularly those that would be affected by the beneficial ownership information reporting provisions or would seek access to reported beneficial ownership information, to submit written comments," the agency said. "Such written comments will help inform FinCEN's implementation of all aspects of the beneficial ownership reporting rulemaking." 
---