A court disclosure from a US federal criminal case against suspects in an international money laundering scheme reveals that the conspirators proposed using an unnamed Puerto Rico-based bank owned by one of the defendants, Marcelo Federico Gutierrez Acosta y Lara (Gutierrez).
Gutierrez, a Uruguayan national, was indicted in USA v. Guruceaga et al. in August 2018 for his role in a conspiracy to launder over a billion dollars in funds embezzled from Venezuela's state-owned oil company Petroleos de Venezuela, PDVSA.
As part of the scheme, Colombian money launderer Gustavo Adolfo Hernandez Frieri (Gustavo) laundered funds embezzled by former PDVSA executive Abraham Edgardo Ortega (Ortega).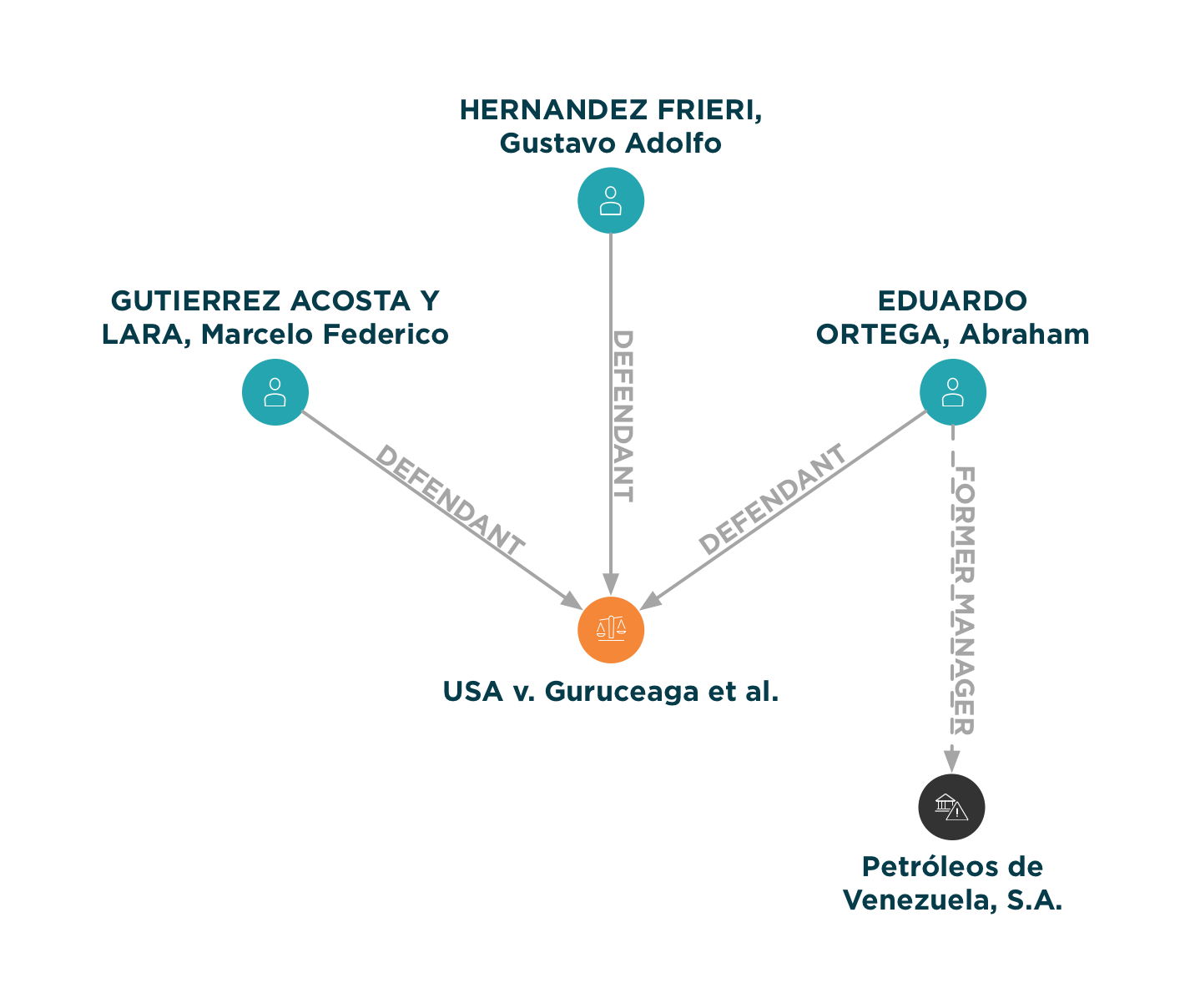 Gustavo told a US government confidential source in a June 2017 meeting that Gutierrez, the majority shareholder of a Puerto Rico-based bank, could facilitate the scheme "sure, and discrete," according to an affidavit by a US federal agent. Gustavo had earlier told the confidential source that his partners in Uruguay "have our people in the back" of the Puerto Rico-based bank.
In August 2017, the confidential source met with Gutierrez, who said the Puerto Rico-based bank could be used to transfer money "with no trail." The criminal affidavit noted that Ortega ultimately rejected using the US financial institution because "he wanted to avoid the United States."
While the court disclosure did not name the Puerto Rico-based financial institution, a Venezuelan media article reported that it was Vestin Bank International, LLC.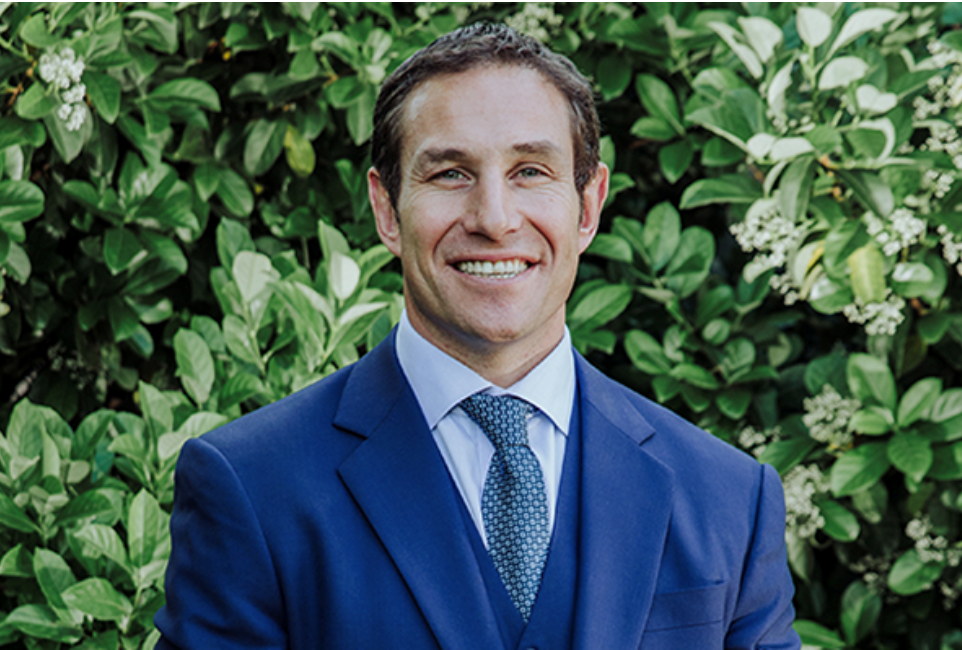 According to a Puerto Rico corporate disclosure, Gutierrez established Vestin Bank with his Uruguayan business partner, Juan Ignacio Cabrera Ermida (Ermida), in May 2015. Gutierrez serves as the CEO and a director of Vestin Bank, according to his social media as of August 2018, the month he was indicted. One of Gutierrez's social media accounts no longer identifies him as the CEO of the bank.  
Vestin Bank has an "administrative office," in Uruguay, Vestin Uruguay S.R.L, which is registered with Uruguay's Central Bank. Vestin Bank also serves as a "designated member" of the UK-domiciled Vestin Cards LLP.
Vestin Bank partners with Invertax Legal, Tax, and Investment Boutique, which advertises itself as an advisory firm "founded by a team of professionals with vast experience in investment banking and international taxation." Invertax Legal, Tax, and Investment Boutique shares an address in Montevideo, Uruguay with Vestin Uruguay S.R.L.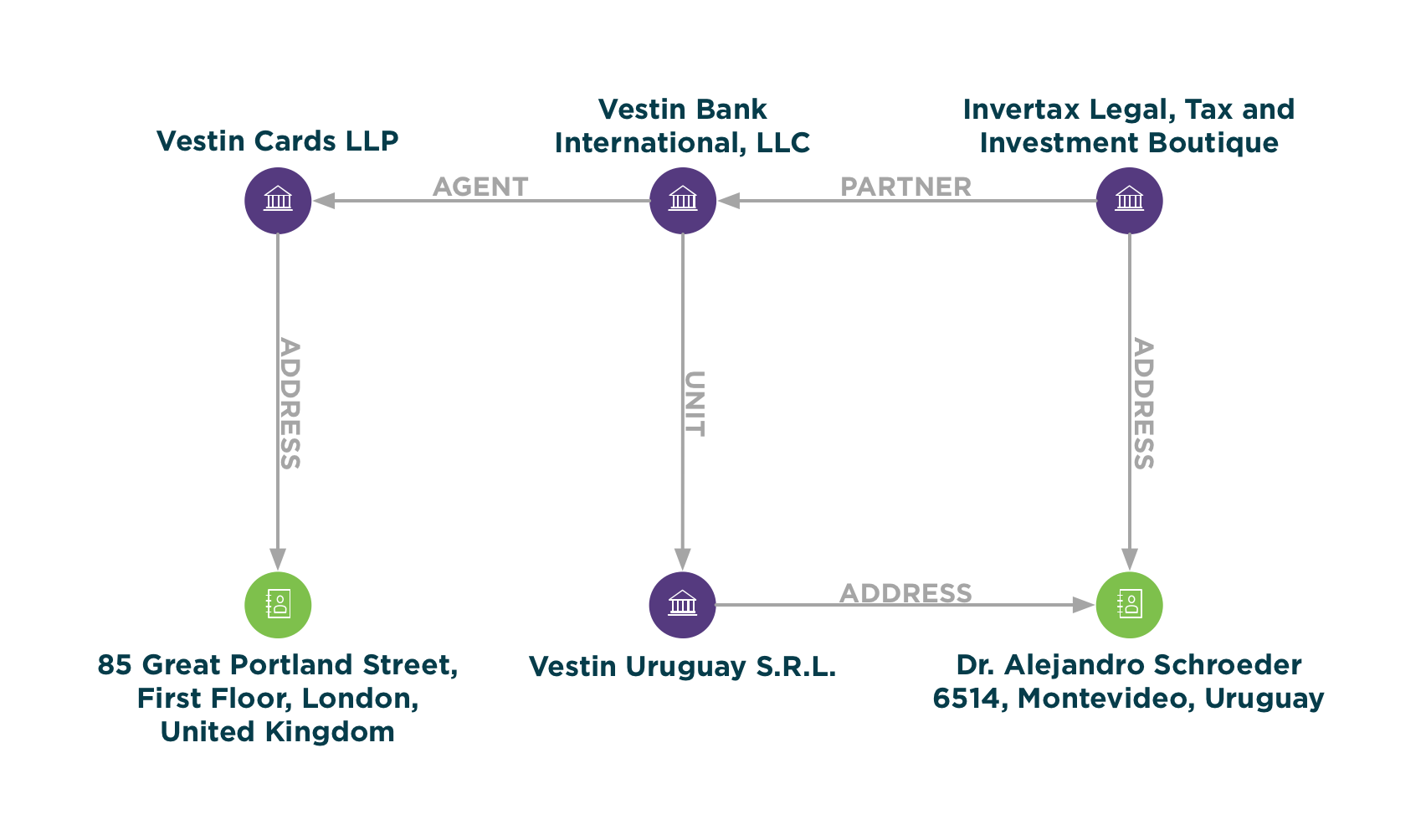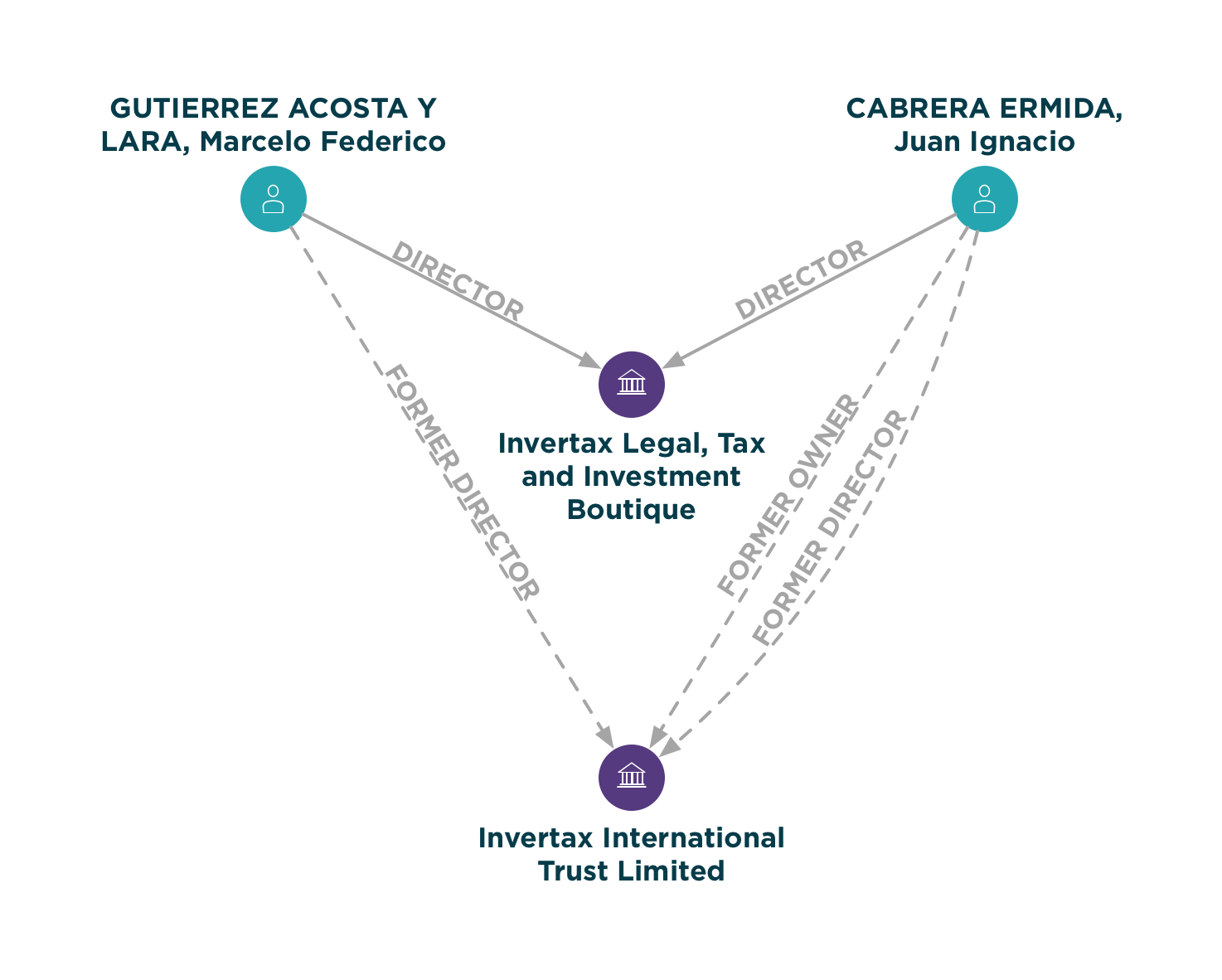 Gutierrez and Ermida were directors of Invertax Legal, Tax and Investment Boutique, according to the company's website as of August 2018. The website no longer lists any directors.
Ermida and Gutierrez were also directors of the New Zealand-based Invertax International Trust Limited, which was removed from the country's corporate register on October 12, 2018.