Tokyo's Chief Cabinet Secretary Yoshihide Suga said Monday that ships under South Korean sanctions for transporting North Korean coal have been frequenting Japan.
Suga's statement comes amid questions of whether North Korea is using Japanese ports to evade United Nations sanctions. U.N. sanctions resolutions adopted in 2017 bar countries from importing minerals, including coal, from North Korea.
At least four of the vessels investigated by the South Korean Customs Service for delivering North Korea-originated coal to South Korea, via Russia, in 2017, have also visited Japan multiple times since 2018, Kharon found. 
These vessels include the Jin Ao, the Cheng Yang, the Ga Hong and the Jin Long, which visited Russia or China, before or after making port calls in Japan. The Jin Ao left Tomakomai, Japan, on July 4, 2019, and then made a port call in Nakhodka, Russia, on July 6. It also made calls in Japanese ports in September, according to maritime data.
In April 2017, the Jin Ao "illegally imported" 4,199 tons of North Korea-origin coal from Nakhodka, Russia, to Dangjin, South Korea, the South Korean Customs report said.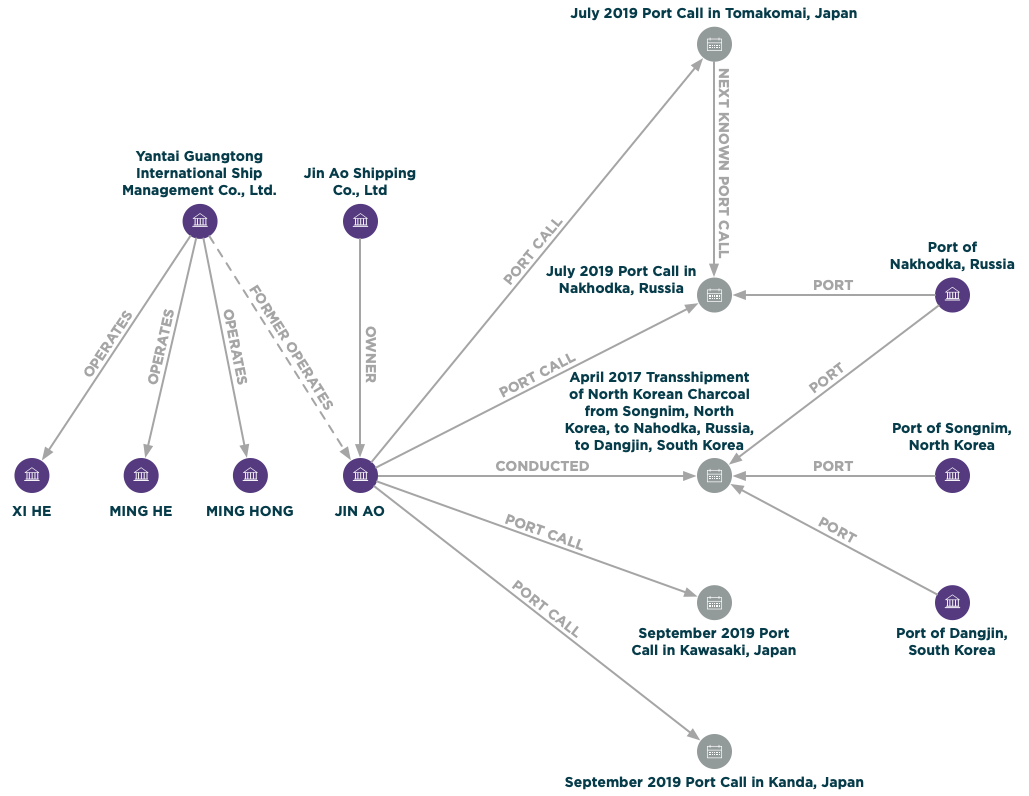 Vessels involved in North Korea's export of coal have made more than 100 port calls in Japan since August 2017, Kyodo News reported this week. Many of these vessels "visited Russia and China before or after they came to ports in northern and northeastern Japan, in a possible attempt to disguise the origin of their cargoes," the report said.