By Nick Grothaus
January 11, 2023
---
Russian journalist Abbas Djuma, accused of facilitating the Russian paramilitary Wagner Group's acquisition of Unmanned Aerial Vehicles (UAVs) from Iran for use in Ukraine, is employed by a media outlet under the control of Wagner founder Yevgeni Prigozhin. The Russian outlet, sanctioned earlier by the U.S. government, was accused of interfering with the 2016 and 2018 U.S. elections.

On November 15, 2022, the U.S. Department of the Treasury sanctioned three entities and two individuals — including Djuma, a Russian citizen of Syrian descent — for involvement in the production and transfer of Iranian UAVs to Russia for use in Ukraine. The entities were an Iranian producer of the Shahed series of UAVs and two UAE-based transportation firms; the two individuals were involved in Wagner's acquisition of UAVs, according to the Treasury.

Following his designation, Djuma denied involvement in facilitating the transfer of Iranian drones to Russia. In an interview published on the Farsi-language website of Sputnik, a Russian state-owned news agency, Djuma said he was sanctioned for being "a journalist who writes about Iran, often travels to the country, and also works for a news agency that Americans associate with Wagner's militia group."

However, in August 2022 prior to his designation by the U.S. government, Djuma posted a cartoon image of himself on the social media platform Facebook implying his involvement in Russia's acquisition of Iranian UAVs. The picture shows Djuma between Russian President Vladimir Putin and Iranian President Ebrahim Raisi, their hands outstretched, with an Iranian Kian-2 kamikaze attack drone.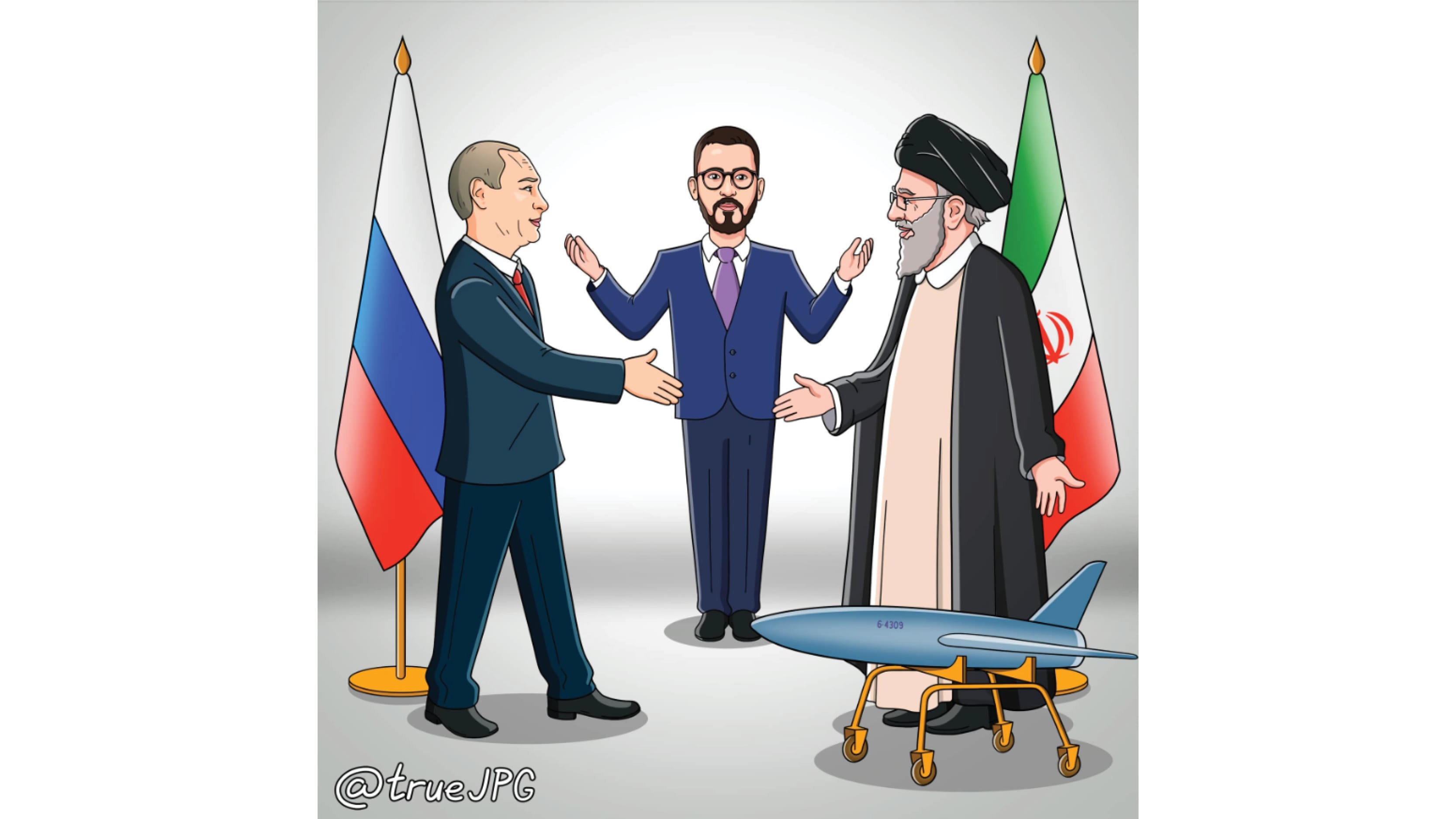 Employed by the Federal News Agency

According to his social media and other published profiles, Djuma has worked as a "Special Correspondent" at the Federal News Agency since January 2020. Djuma previously worked at other Russian news and tabloid papers, including Svobodnaya Pressa and Komsomolskaya Pravda in Moscow.

The Federal News Agency is the successor to the Internet Research Agency, the Russian troll farm sanctioned and criminally indicted for attempting to influence the 2016 and 2018 U.S. elections, according to media reports.

In 2018, the U.S. Department of the Treasury designated the Federal News Agency for being involved in "Project Lakhta," a Russian campaign that used disinformation tactics, including fictitious online personas posing as U.S. persons, to interfere in U.S. elections.

Travels to Iran and Interviews With Terrorist Proxies

Djuma has regularly traveled to Iran, where he has interviewed senior government officials, as well as to Iraq and Lebanon where he met with leaders of militant proxies of Iran – including Hizballah – in his work for the Federal News Agency. Djuma has profiled these trips and meetings on popular social media platforms.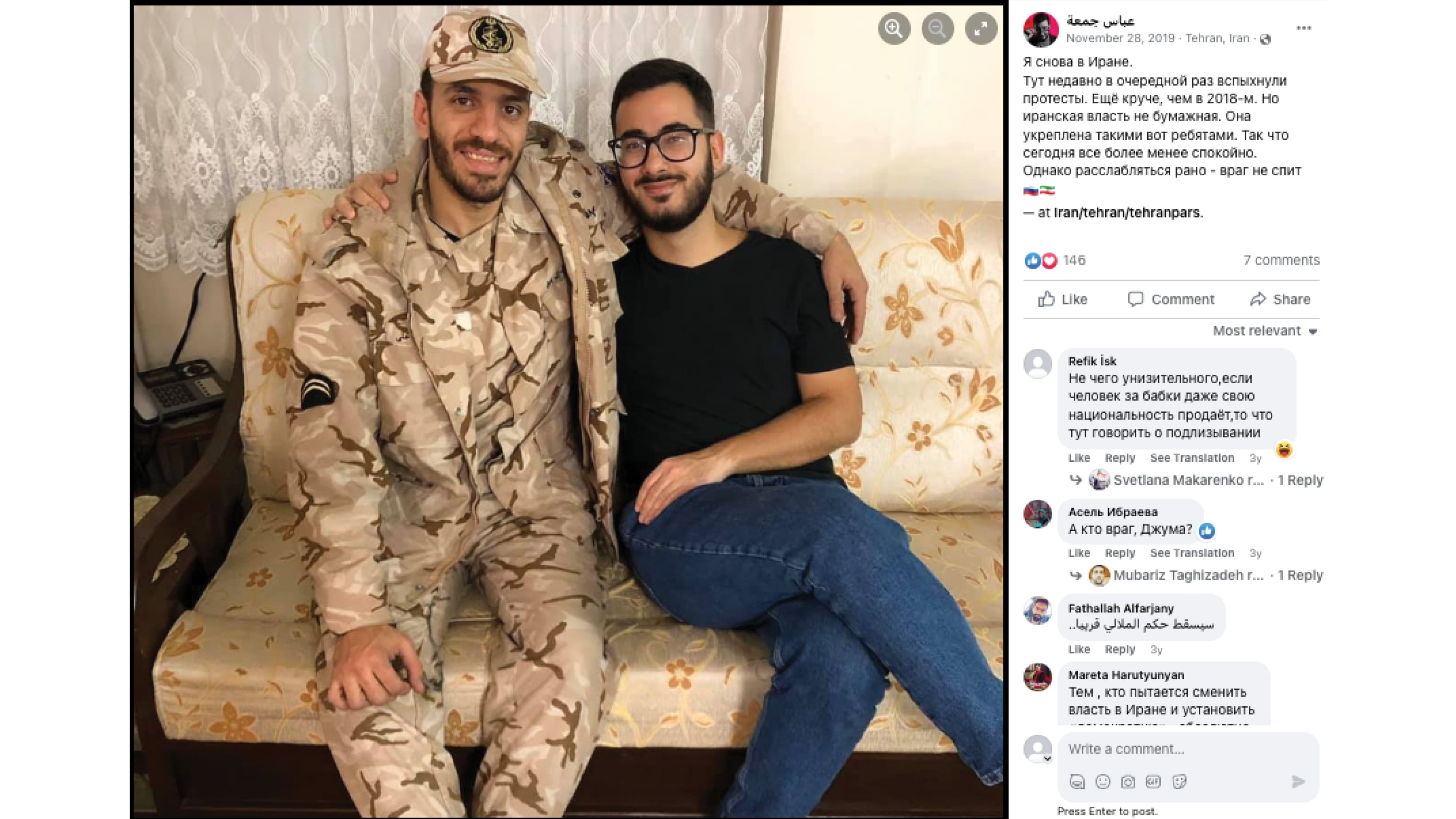 In 2019, Djuma met in Tehran with Hussein Amir Abdollahian, then the Special Advisor to the Speaker of the Iranian Parliament and the current Foreign Minister of Iran. In August 2020, Djuma posted a photo of himself interviewing Saber Akbari Jeddi, the Moscow based representative of Iranian Supreme Leader Ayatollah Khamenei.

Djuma also reports to have "worked" with the Lebanese terrorist group Hizballah. On several occasions, Djuma interviewed Hizballah officials and members for the Federal News Agency, including Hizballah's media officer Muhammad Afif.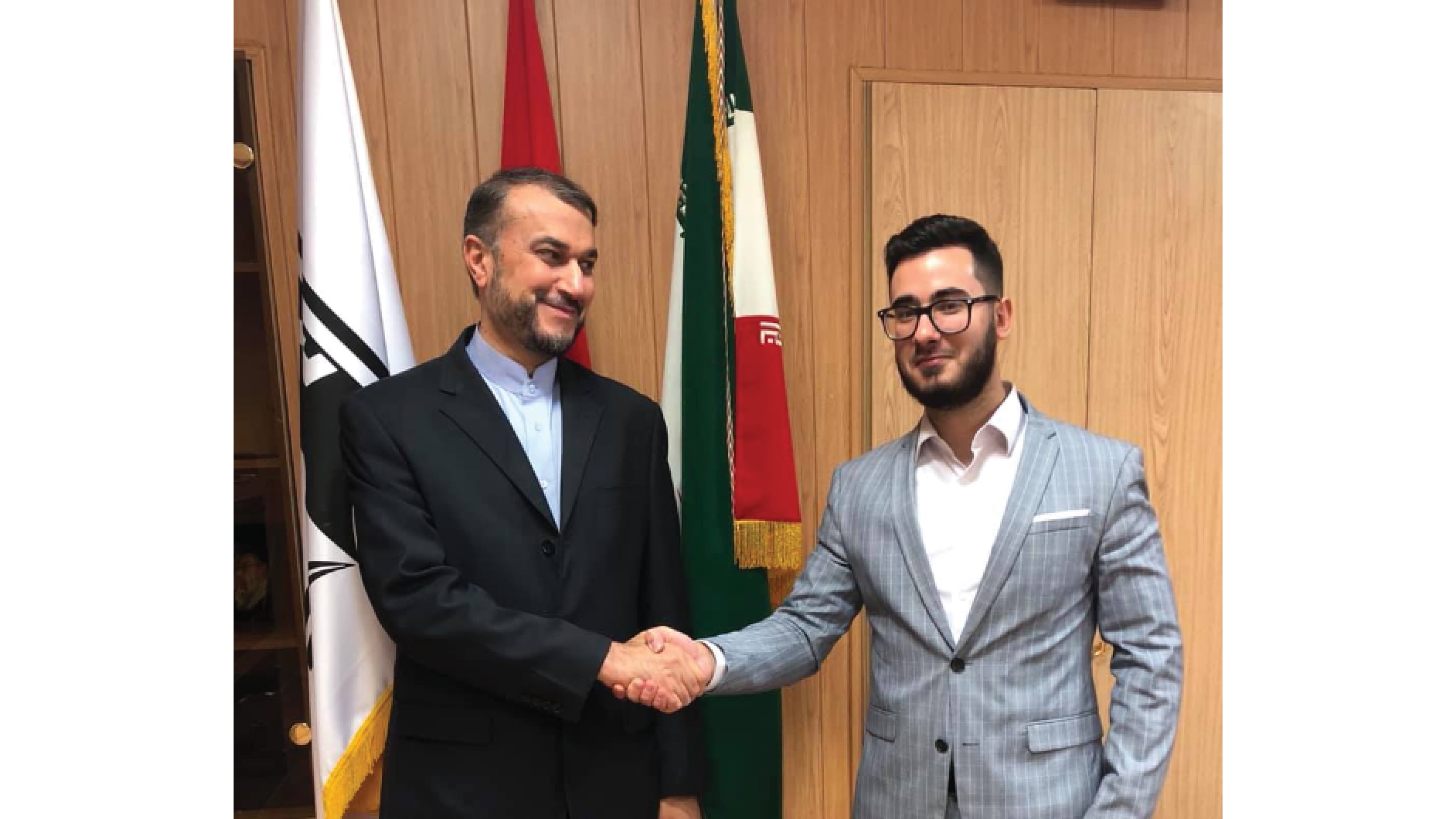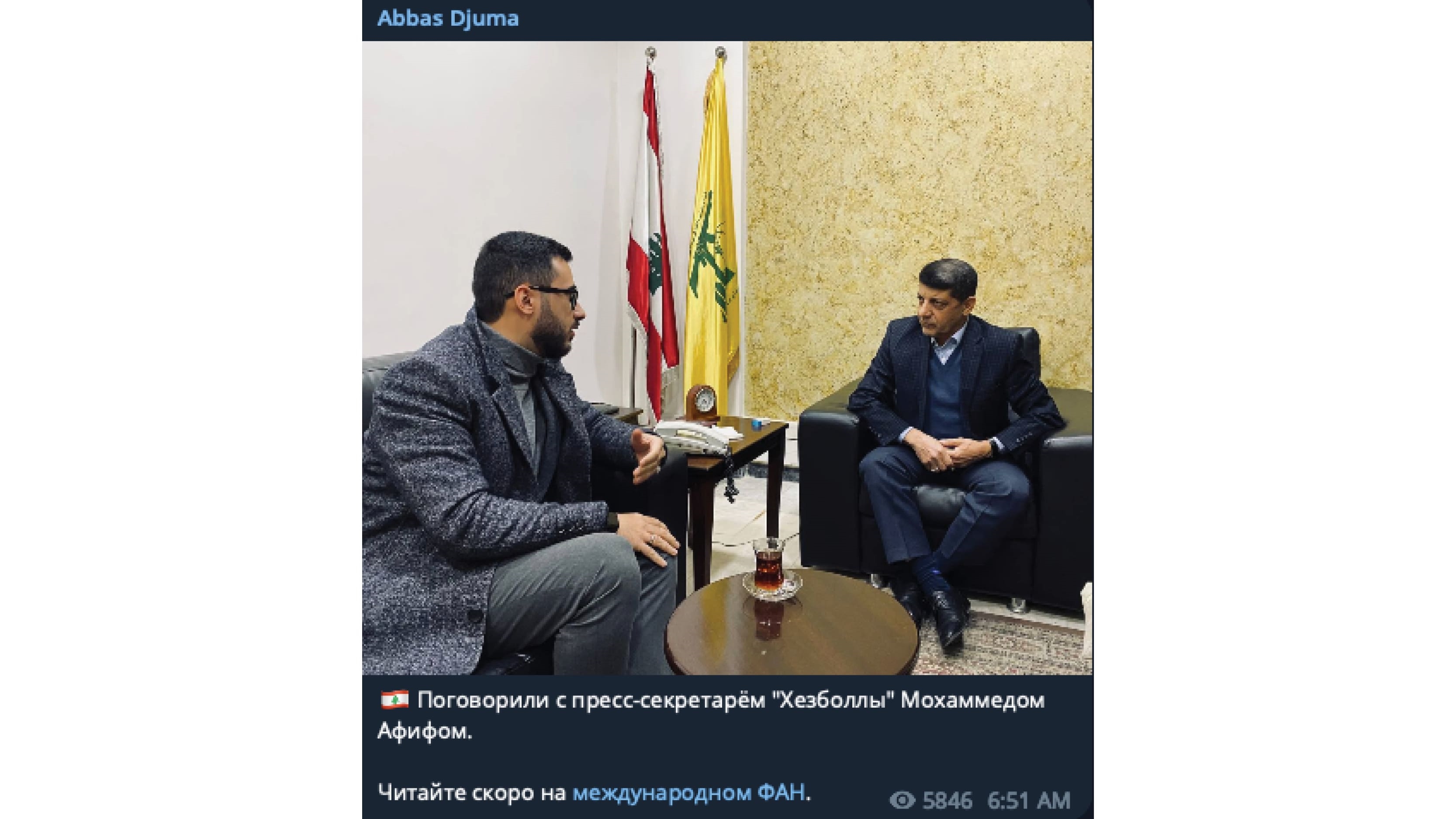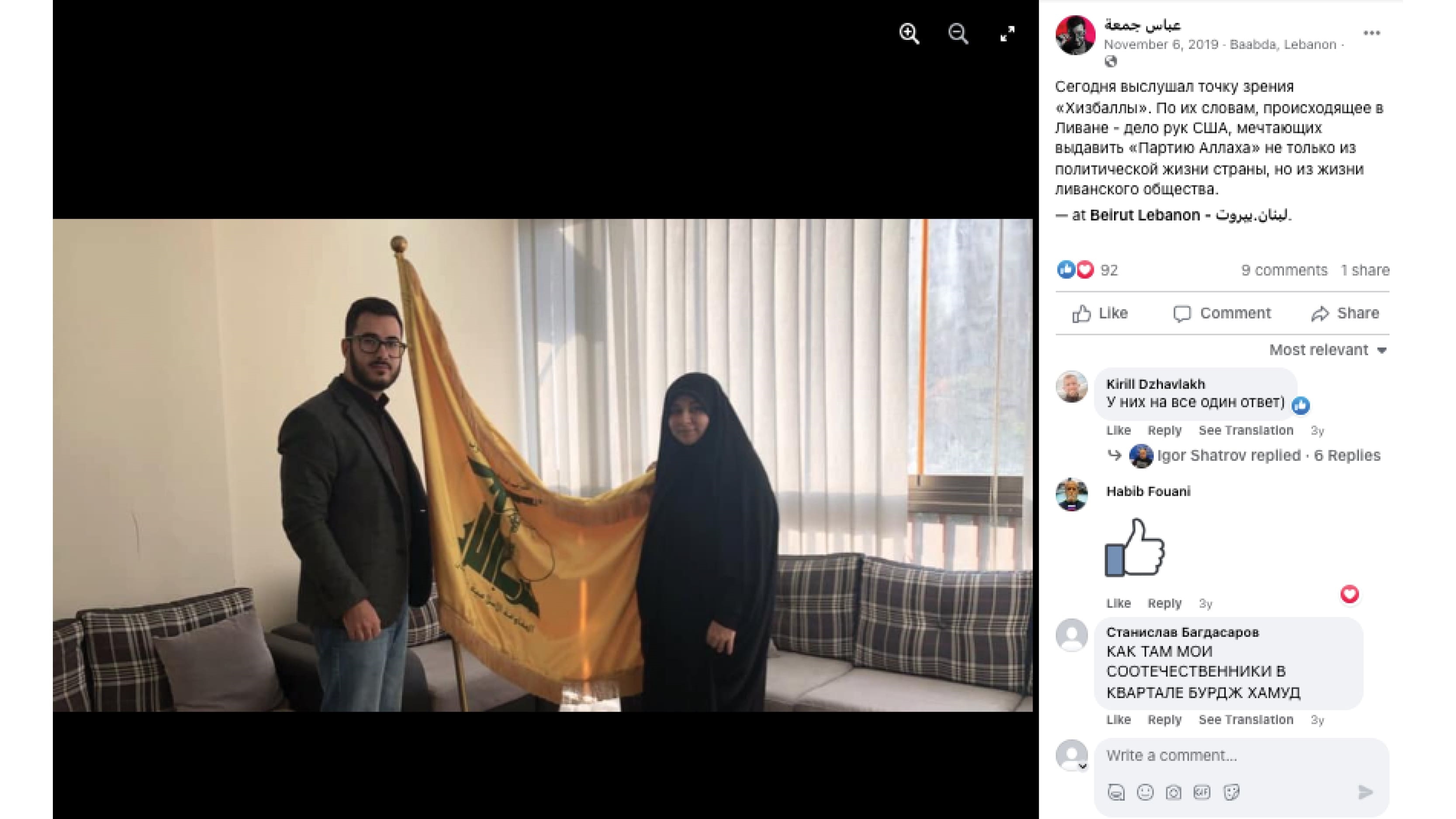 Related Insights

Russian Businessman's Malign Sanctioned Television Channel Part of Large Malign Influence Network

Russian Monarchist TV Tycoon's Former Producer Charged in U.S. With Sanctions Violations