With an Eye Towards Export Markets, Iran's Largest Aluminum Plant Opens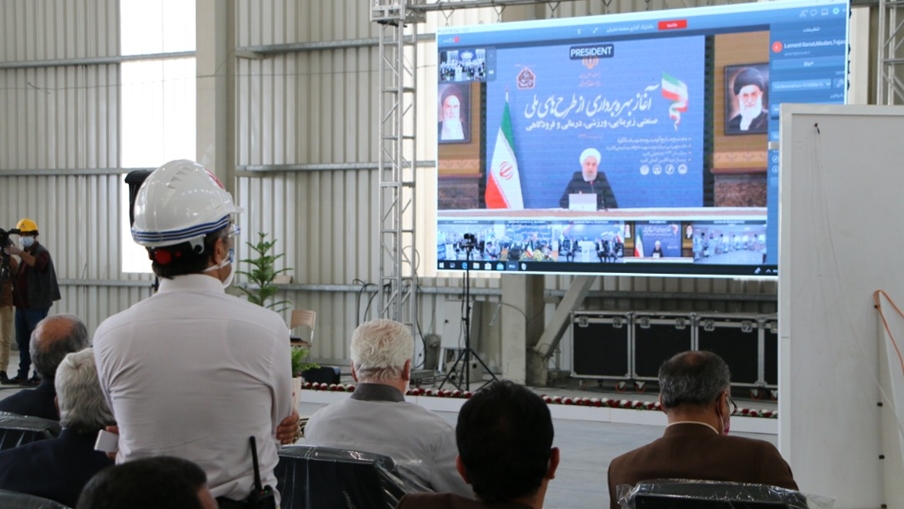 President Hasan Rouhani attended the inauguration of the South Aluminum Complex via video conference, and commended its completion despite sanctions against the aluminum industry. (Source: SALCO website)
By Audrey Everist, Alexis Nicholson and Samuel Rubenfeld
Thursday, June 18, 2020
Iran's largest aluminum production facility to date opened this spring, even as the U.S. pressures the country's metals sector with sanctions.
The South Aluminum Complex, has an initial production capacity of 300,000 tons per year, according to the South Aluminum Corporation (SALCO), its operating company. SALCO was designated in 2018 when the U.S. reimposed sanctions following its withdrawal from the nuclear deal with Iran. 
The complex will help Iran increase its production of aluminum by more than 63 percent in the Iranian year ending March 2021, Iranian Industry, Mining and Trade Minister Reza Rahmani said at its inauguration, held April 23. 
The SALCO factory will reach one-third production capacity, or 100,000 tons this month, said Abdollah Nezhad, the complex's managing director.
President Hasan Rouhani attended the inauguration event over video call. "The mining industry faced difficulties after severe sanctions," Rouhani said during the video call, "but through its great actions, the Ministry of Industry prevented production units from stopping."
Because it is relatively lightweight, aluminum is used in auto production, as well as in commercial and military aircraft. It's one of the most used metals on the planet, the U.S. Geological Survey says. 
"The aluminum industry is a dual use industry," Hassan Avazi, vice-chair of the board of directors of the Aluminum Industry Syndicate said in August. "Part of the use of this product is in the defense sector and the other parts are used in various industries in the country." 
Iran's auto sector, a major employer in the country and historically a significant source of export revenue, has suffered under U.S. pressure, Kharon reported last year. 
The state-run Iranian Mines and Mining Industries Development and Renovation Organization (IMIDRO), an owner of SALCO, is focused on the development of the aluminum industry because of Iran's rich natural gas reserves, according to BP's 2019 Statistical Review of World Energy. Iran has the second-largest gas reserves in the world. The natural gas "guarantees direct access to available cheap energy for primary metal production," said an IMIDRO technical report issued in 2016. 
Houshang Goodarzi, head of Iran's Aluminum Industry Syndicate, said SALCO's production will allow Iran to develop domestically what had been imported, giving Tehran the ability to export aluminum products from "downstream industries." 
"SALCO's location is such that due to its proximity to open water, it is in a better position to import raw materials than other units. So this situation is also an ideal opportunity to export the products from this complex," Goodarzi said last month. 
Iran's largest export markets for aluminum in 2019 were Armenia, Germany, Turkey and Azerbaijan, according to trade data, while manufacturers are pushing to expand exports to Iraq and Afghanistan, according to the Aluminum Industry Syndicate. "Though sanctions on the aluminum industry are not ineffective, Iran's aluminum exports to neighbors will not stop,"said Goodarzi.
Iran wants to produce 1.5 million tons of aluminum by 2025, and it seeks billions more in investment to achieve its goal, Iranian media has reported.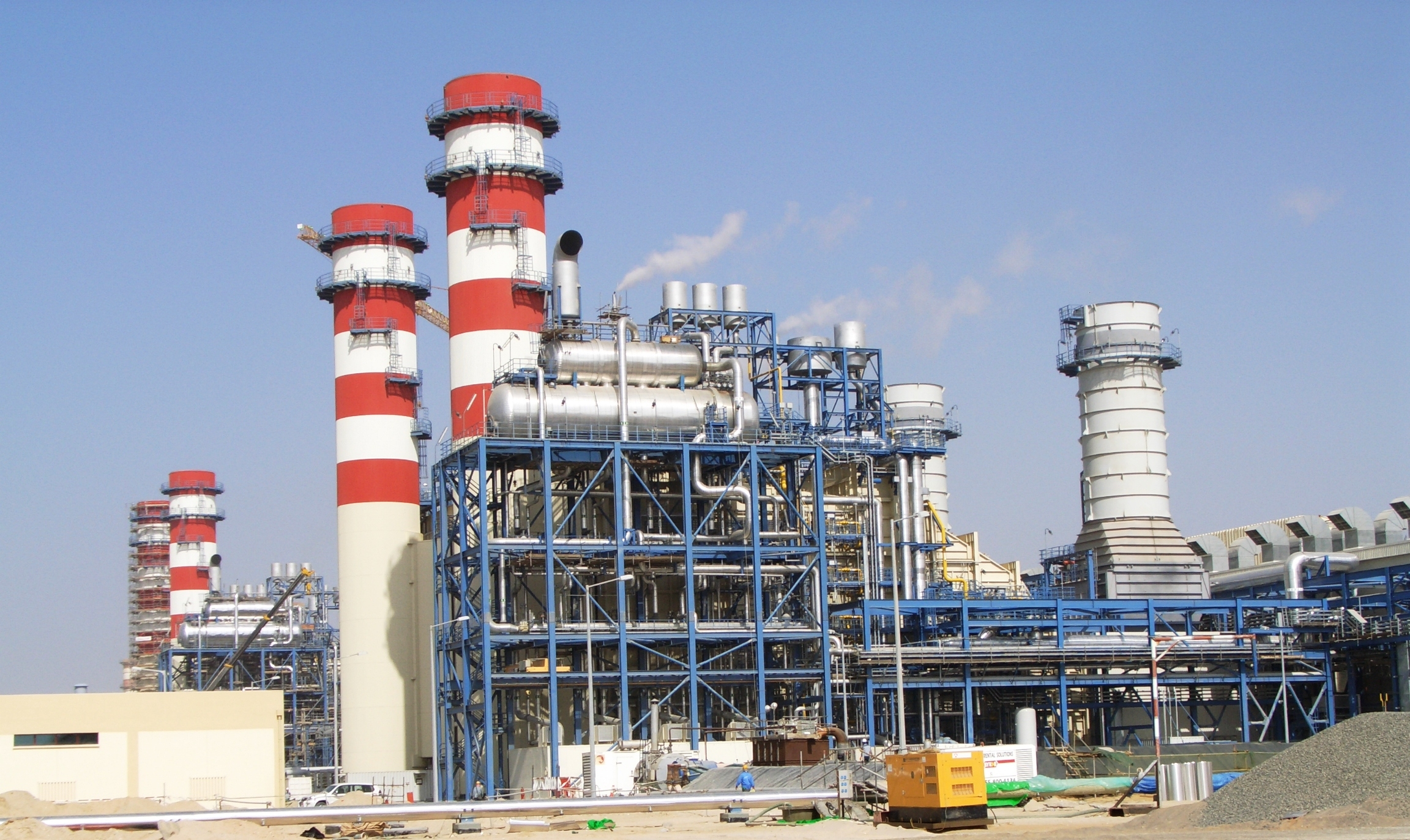 The U.S. in May 2019 authorized sanctions on the Iranian metals sectors, including aluminum. In January, the U.S. sanctioned more than a dozen of Iran's largest steel and metals manufacturers and foreign firms that continue to do business with the manufacturers. 
Prior to the arrival of the coronavirus pandemic in Iran this spring, steel exports were increasing despite the sanctions, as Iranian firms continue to access foreign production and distribution supply chains, Kharon reported. 
Both IMIDRO and the Ghadir Investment Company, the two owners of SALCO, are also sanctioned by the U.S. Five Iranian banks, led by Bank Saderat, have invested in the complex. Bank Saderat was sanctioned in 2007 under U.S. counterterrorism authorities.
At least seven Chinese companies have provided material or technical support to the construction of the aluminum complex, including engineering and project supervision, as well as construction equipment and materials, according to corporate press releases and project site reports. A leading Chinese metals conglomerate invested in the SALCO complex: A project manager for the Chinese company conducted a site visit in December 2018, touring the grounds with Iranian students weeks after SALCO was sanctioned. 
The Chinese company has contributed to at least a dozen projects across Iran's metals sectors, saying it "comprehensively upgraded the standard of Iran's non-ferrous metals industry." A subsidiary of the conglomerate shipped 7,000 tons of electrical steel to SALCO in September 2019, according to the company that managed the shipment within China.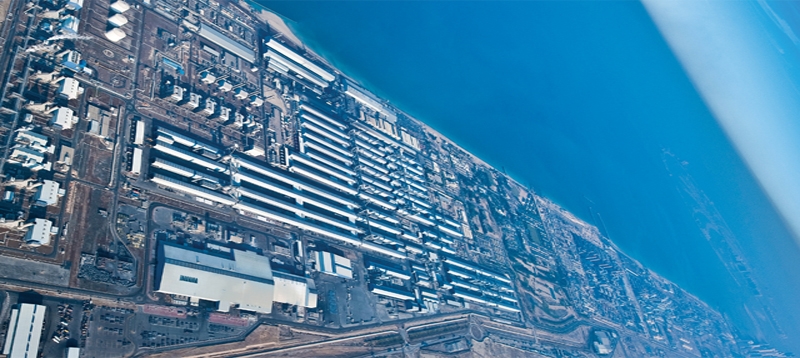 When complete, the USD 1.2 billion complex, located in the Lamerd special economic zone, will include a power plant and deep water port on Iran's strategically important Persian Gulf coastline. The first phase of a desalination plant, also located in the economic enclave, was inaugurated in May, and it will supply water to the SALCO complex as well as other industrial facilities. Construction of the second phase of the desalination plant was also in progress, according to IMIDRO. 
SALCO will produce primary aluminum in the form of billets, ingots and slabs. To help with the production, IMIDRO announced plans in August 2019 to build an alumina refinery near the SALCO facility. Alumina, produced from bauxite, is a raw material used to produce aluminum. Once completed, the refinery would have an annual capacity of 1 million tons of alumina powder. 
Iranian aluminum companies produced more than 60,000 tons of aluminum ingots in the most recent two month reporting period ending May 19, an increase of almost 47 percent compared to the same period last year, Iranian media reported.
The IMIDRO refinery will source bauxite, a key ingredient in alumina, from Guinea in west Africa, which has the world's second largest bauxite reserves behind Australia. Obtaining alumina has posed a challenge, however, because alumina is "on the sanctions list," said Hassan Avazi, vice president of the board of the Aluminum Industry Syndicate.
The Iranian government owns 51 percent of Guinea-based Société des Bauxites de Dabola-Tougué (SBDT), which holds mining permits over nearly 6,000 square kilometers of land said to hold 600 million tons of bauxite. IMIDRO was named as being responsible for the implementation of infrastructure projects on the land at a 2012 SBDT shareholders meeting in Paris. 
In a May videoconference, Guinean Minister of Mines and Geology Abdoulaye Magassouba said Guinea was "seeking a suitable solution for launching this project," and promised to provide funding for it, according to Iranian media.
Though the project has faced delays and funding shortages since SBDT's inception in 1992, Mines & Metals Engineering GmbH, an Iranian-owned company based in Germany, issued a tender in 2018 for pre-qualified companies to build infrastructure for the mining site. In 2015, the production agreement between Guinea and Iran was extended for an additional 25 years. 
---